The Best Breast Uplift (Mastopexy) Procedure in Turkey
What is the Best Procedure for a Breast Lift?
The topic of sagging or drooping breasts has gained growing attention in an era when body image has become a major factor in daily life. A breast lift Turkey operation, also known as Mastopexy, requires the use of one of many procedures to improve the appearance, form, and overall lift of a woman's breasts. This procedure includes removing excess loose skin from the chest region in order to reshape and reorganize sagging breasts. It will also help women regain trust in their bodies that they would have lost otherwise.
Many women are uncomfortable with their breasts as they age. Changes in the shape of breasts can cause and trigger many problems including self confidence. Pregnancy, genetics, breast feeding, having children, ageing and weight fluctuation may be the reasons for drooping or sagging breasts.
Different Types of Procedures for Breast Lift in Turkey
Age is a common problem when it comes to drooping breasts. And people who are seeking a solution to low self confidence can find that breast lift surgery results in Turkey can make them happy.
Mastopexy can help with a variety of other issues, such as an expanded areola, body forming, and skin elasticity, helping more and more women to recover their confidence.
Depending on the results you want, there are a variety of breast lift techniques to choose from. They are called 'crescent,' 'periareolar, 'vertical,' and 'anchor,' and these different types of breast lift procedures are determined by the incisions they need to make.
Crescent Breast Lift Surgery in Turkey
Breast lift with a crescent shaped Turkey procedure involves a single crescent-shaped incision moving along the outer edge of the areola for women who only need a slight lift. The lift is slight, so this approach is ideal for women who have minor sagging. It is discrete and offers little or no scarring that is concealed inside the darker skin of the nipple.
Periareolar Breast Lift Surgery in Turkey
A periareolar breast lift surgery in Turkey, also known as a "donut" lift, is a procedure that corrects slight to moderate sagging or drooping. Since only a small amount of tissue can be transferred and none of the inner breast can be reorganized or moved, a single circular incision across the areola results in less scarring and a more noticeable breast lift.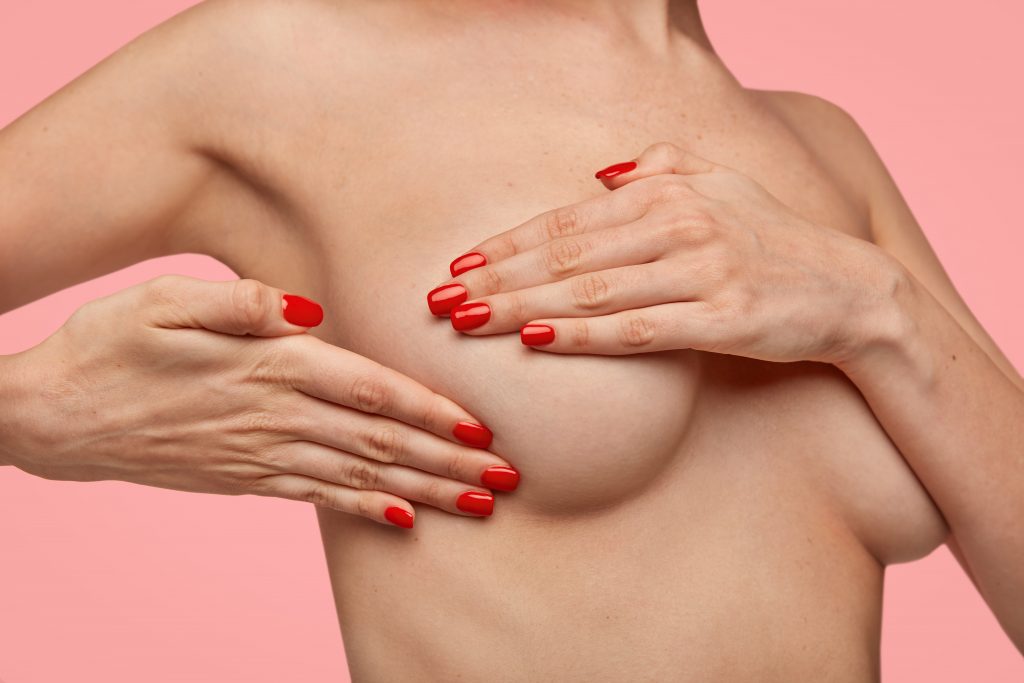 Vertical Breast Lift Surgery in Turkey
Two incisions will be made during a vertical lift. One around the areola and one extending from the areola to the natural edge of the breast will be made. This breast lift procedure allows for the removal of more tissue and a more visible reshaping. This technique may result in more visible scarring, but it is the best option for those with moderate sagging. So, if you have moderate drooping of breasts, this might be the best type of breast lift surgery in Turkey.
Anchor Breast Lift Surgery in Turkey
One of the most popular plastic surgeries in the world is the anchor breast lift surgery in Turkey. It is suggested for women who want more noticeable lifting in their breasts. There will be three anchor incisions; one around the areola, one down to the natural breast crease, and a final one alone the crease. The anchor breast lift surgery in Turkey is suitable for those who have significant and noticeable drooping or sagging in their breasts. Therefore, it makes more impressive final results in them. This is the more common breast lift Turkey procedure because it helps the surgeon to extract a larger volume of tissue from the chest region.
Can I Have Breast Enlargement/Reduction with Breast Lift at the Same Time?
It totally depends on the results you want and expect. Therefore, a breast lift in Turkey can be combined with breast enlargement or reduction surgeries to improve your looking. Before you arrive at our medical clinic in Turkey, you will have a chance to discuss the treatment options with your surgeon. The procedure will be done according to your expectations and needs. 
The cost of breast uplift surgery in Turkey will be very low compared to other countries such as the UK or US. You may wonder "Why is surgery in Turkey cheaper?". Because the medication fees, employment salaries, value of Turkish Lira and the cost of living is considerably lower than Europe. So, it is a great opportunity for you to travel to Turkey and enjoy the all inclusive breast lift surgery package in Turkey. This package will include everything you need including lodging, flight tickets, medical procedure and VIP transportation services.