How to Get the Cheapest Dental Implants in Antalya?
Helping You Find Affordable Dental Implants in Antalya
Save up to 80% on affordable dental implants in Antalya, the Turkish Riviera, which combines sun, sea, sand, and high-quality dental care at costs you'd never believe feasible for the pricing.
In many ways, Antalya is the ideal place for British and Irish patients searching for a dental vacation. It's inexpensive, the sun is almost always present, and the folks are pleasant. However, by not being overdeveloped and making the most of its ancient architecture, its tourist resorts preserve much of their own personality, providing guests with an outstanding experience.
Why Should You Visit Antalya for the Cheapest Implant in Turkey?
Along its 400 miles of coastline, Antalya Province features a lot of popular resorts. It's picture-postcard lovely, with the pine-clad Taurus Mountains in the background and the crystal-clear waves of the Gulf of Antalya gently lapping pristine, white beaches with hidden coves.
Antalya is a contemporary city, but its old town, Kaleici, is a maze of narrow streets that twist around an ancient Roman harbor, providing breathtaking vistas and opportunity to relax in the pubs and restaurants while watching the yachts come and go.
Along this stretch of shoreline, there is something for everyone, including the enormous theme park "The Land of Legends" in Belek. There is so much to do in this resort, with a 5* hotel, a water park with 72 waterslides, a splash cinema, river excursions, dolphins, a retail boulevard, and a family entertainment center, that anyone would be forgiven for not venturing out and exploring the various attractions around.
There's also the Lycian Walk, a footpath that winds its way around the coast from Antalya to Fethiye, taking in some incredible sights and breathtaking views; the ancient underwater Lycian city, which can be seen clearly from a glass-bottomed boat; and a nocturnal trip to see the legend of the fire-breathing monster, to name a few highlights. Even the more unusual, smaller attractions, such as Sandland, which has complex and detailed sand sculptures, are well-thought-out and fascinating.
When you're not at the dentist, there's no shortage of things to see and do in and around Antalya. And you will get a combination of dental implants and holiday in Antalya. 
What are the benefits of cheap dental implants in Antalya?
If you want high-quality dental implants at a reasonable price in Antalya, it is an excellent choice. The prices are low not because the quality is poor or because the grade of dentistry is poor, but because the cost of living in Turkey is far lower than it is in the United States. As a result, office leasing, supplies, labor, and electricity expenses are lower, which means you benefit from the savings.
Dentists in Turkey are well-trained, so you don't have to worry about them lacking the required abilities. Dental education and training is generally consistent across the world, and dentists in Turkey spend five years in medical school before graduating as dentists and then receiving additional training to become specialists (just like in the UK). As a result, implantologists in Turkey are equally as likely as implant specialists in the United States to be members of professional organizations such as the International Congress of Oral Implantologists.
You'll also notice that our partner dental clinics are ultra-modern and well-equipped with the most cutting-edge technology, such as CAD/CAM (computer-aided design/computer-aided manufacture), digital x-rays, and 3D/CT scans.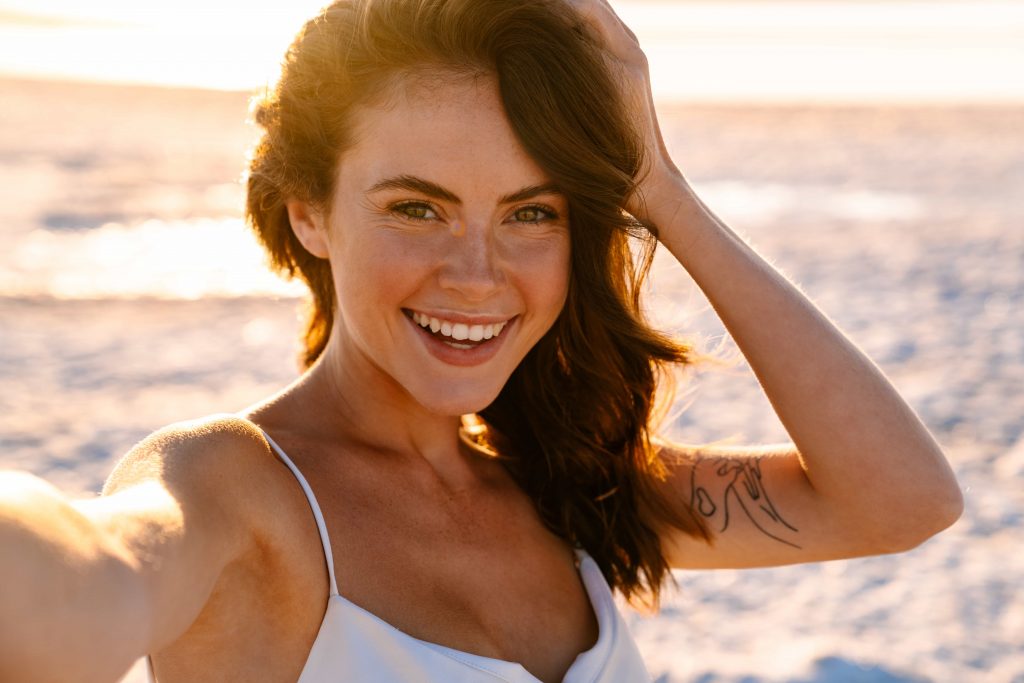 How long does it take to have dental implants in Antalya?
Dental implants are a two-stage (and in some cases three-stage) process, which is crucial to remember if you're considering dental treatment in Antalya (or anywhere else for that matter).
The first step is to determine if you are a good candidate for a dental implant. If you haven't lost a tooth due to trauma or accident, you may have periodontal disease, a more advanced type of gum disease in which the bone around the tooth is destroyed, leaving the tooth root with nothing to keep it in place, resulting in tooth loss.
If your tooth is lost due to periodontal disease, you may require a bone transplant before the implant surgery to replace the missing bone. If this is the case, the dental implant surgery will take three visits to complete.
The operation, on average, will take two trips to complete. The initial step is to put the implant in place. It's a simple treatment in which the dentist creates a tiny flap in your gum to provide access to the jaw bone. The implant is placed through a hole in the jaw. The gum flap is sewn back in place, and the implant is allowed to osseointegrate (fuse with the jaw bone) for at least three months, but up to six months.
The artificial tooth (crown) is affixed when you return for the second stage of the operation. The dentist exposes the implant by opening the gum and attaching an abutment, which connects the crown to the implant. The abutment protrudes beyond the gum line, and the crown is put on top, concealing the abutment and resembling one of your natural teeth.
How much do dental implants cost in Antalya?
You may wonder how I can find the cheapest dental implants in Antalya. Cure Booking is here for you. We find you the cheapest price without being compromised by the quality of them. It is a price that you get all the best service, technology and equipment with a cost-effective implant. You can make sure that you get the best service for this price. 
We provide dependable, dependable dental service that meets or exceeds expectations. We only work with clinics that we would trust to treat ourselves, and we run a variety of background checks on them before listing them on our site. On-site visits, criminal/legal records, and patient ratings are all part of our background checks, which we publish. On our listings, we check dental qualifications and professional memberships, as well as clinic images, maps, and costs, so you can make a healthy decision about which clinic is best for you.
Contact us to get an exact and cheap price for dental implants in Antalya with high quality.