How Much Is Hollywood Smile in Czechia?
Today, you have a lot of alternatives to improve your smile if you are not happy with how it looks. Cosmetic dentistry technologies have developed so much that you can change almost everything about your smile and gain more confidence in your appearance. The best way to do this is to get a Hollywood smile makeover.
What Is Smile Design?
Hollywood smile makeover is also referred to as smile design or digital smile design. It is an innovative technique in dentistry that allows you to completely change the aesthetics of your teeth and give you an attractive smile.
Because of its great results, Hollywood smile makeover has been seeing a great rise in popularity in recent years among all ages and genders.
As the name suggests, smile design treatment allows people to design the best-looking smile that suits their face shape using leading dental technologies. It is a treatment that corrects teeth imperfections and restores your dental health and appearance. It can help correct problems such as stains, discoloration, chipped teeth, worn-out edges, gaps, and misalignment.
The biggest difference between Hollywood smile makeovers and other cosmetic dental treatments is that Hollywood smile does not focus on individual teeth, but the entire smile.
Which Treatments Are Included in Hollywood Smile in the Czech Republic?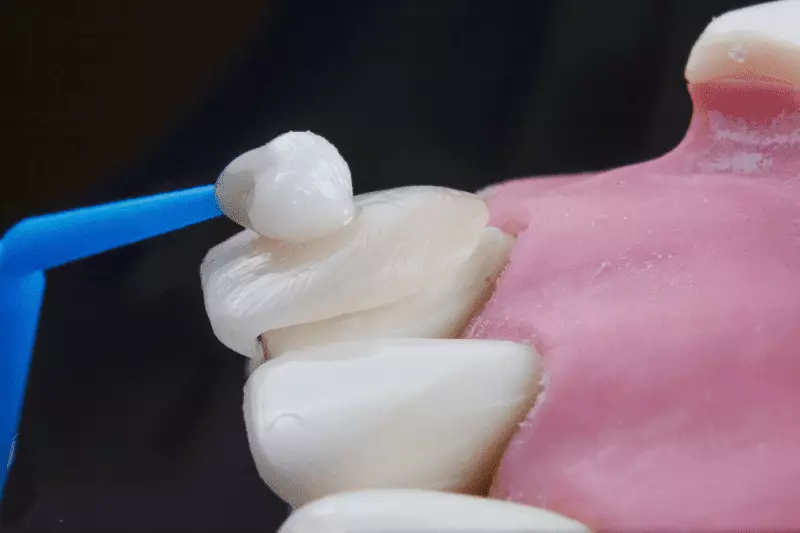 A Hollywood smile makeover is a comprehensive procedure that might require a variety of dental procedures to address various problems. Essentially, Hollywood smile aims to correct all problems with a person's teeth.
For this reason, Hollywood smile makeovers are personalized for each patient. The treatments can be tailored to each patient's needs and preferences.
Dental veneers, dental crowns, teeth whitening, and even dental implants may be used to obtain an attractive smile, depending on the state of the patient's mouth.
It is possible for one patient to have a great smile with just a set of dental veneers, while another patient may require much more complex treatment, such as dental implants, dental veneers, and teeth whitening, to achieve their desired result. So everyone's Hollywood smile plan will be unique.
The list of most common treatments for a Hollywood smile makeover includes;
Dental Veneers
Dental Crowns
Teeth Whitening
Dental Implants
Dental Bridges
Dental Filling
Gum Treatment/Gingival Contouring
The patient and the dentist decide which treatments will be included in the Hollywood smile plan after the initial evaluation.
Can I Get Free Hollywood Smile in the Czech Republic?
There are public dental plans that provide free or cheap dental care. However, these plans typically only cover preventive dental treatments, such as regular checkups, minor dental fillings, tooth extractions, and other basic treatments.
Unfortunately, nonessential dental treatments are not covered by public plans most of the time. Dental treatments for cosmetic reasons are also regarded as nonessential. As a result, Hollywood smile makeovers cannot be free of charge in Czechia.
People who wish to get smile design treatment will have to seek private dental clinics. Private dental care in Czechia is quite comprehensive. But the prices for more complex smile design procedures can be expensive.
Best Prices for Hollywood Smile in Prague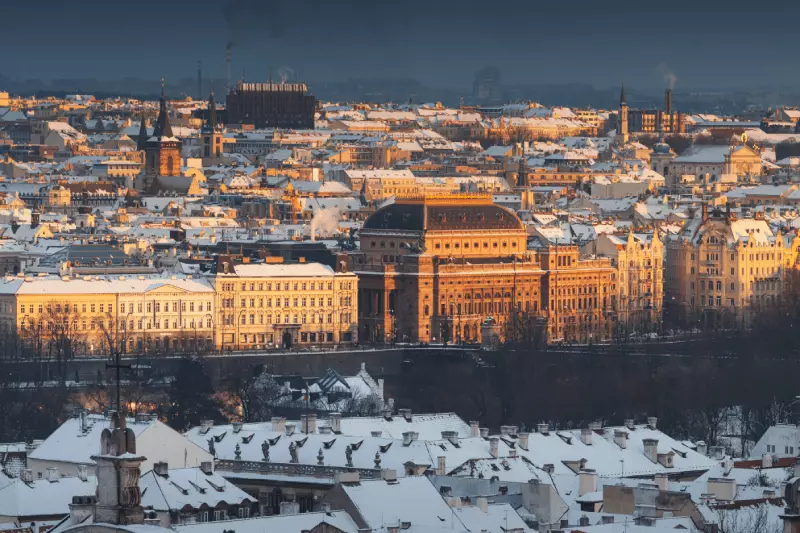 Hollywood smile is a dental treatment that utilizes advanced dental technologies to achieve an attractive and nicely-shaped smile.
Most frequently, people will get a set of dental veneers to cover all the teeth that are visible when smiling. The number of veneers needed can change depending on the person but it is usually between 16 and 10.
The cost of Hollywood smile makeover with dental veneers in the Czech capital Prague starts from €3,700. The prices will vary greatly depending on which additional treatments are needed, and the type of materials used.
Where to Get Cheaper Hollywood Smile
The cost of dental care is a common concern for many people around the world as the prices keep increasing. To find more affordable dental treatments, many people seek medical care overseas.
If you can find the right dental clinic and dentist, going abroad can help you save a lot of money and time.
Turkey Dental Holiday for Hollywood Smile
Turkey is listed at the top of the best dental holiday destinations worldwide thanks to its experienced dentists, professional dental care, and affordable prices.
Turkish cities such as Istanbul, Izmir, Antalya, and Kusadasi are well-loved locations for foreign holidaymakers. These cities are also home to numerous recognized dental clinics that serve international patients.
Dental clinics in Turkey are well-equipped with the latest technologies and tools that are essential for Hollywood smile makeover treatments. Because there is a lot of demand for this treatment in Turkey, Turkish dentists are very experienced in diagnosing which treatments are appropriate for patients and treating each problem effectively.
Best Cost for Smile Design in Turkey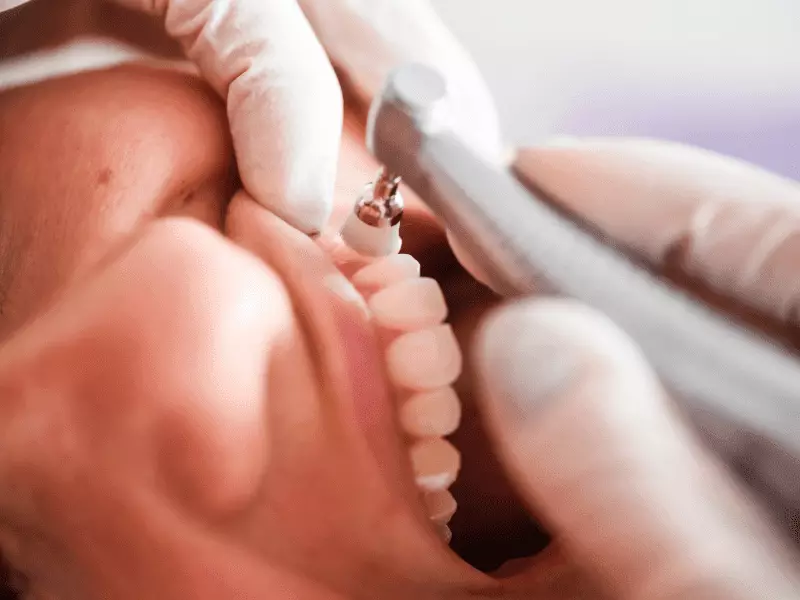 Prices for Hollywood smile makeovers in Turkey also vary significantly, depending on a number of variables. The cost will differ depending on the patient's overall dental health, the difficulty of the procedure, the type of materials used for dental prosthetics, the number of treatments, the policies of the clinic, and the expertise of the dentist.
However, the prices in Turkey are among the cheapest in the region. On average, dental care costs can be 50-70% less expensive in Turkey when compared to many European countries.
While it is impossible to provide a precise cost for the Hollywood Smile procedure in Turkey because everyone will have a different treatment, the starting cost for this treatment starts from €2,275 in clinics across Turkey on average.
How Long Does Hollywood Smile Last?
Dental veneers are the most commonly used dental treatment during Hollywood smile makeovers. The lifespan of dental veneers can vary depending on various factors such as the location of the tooth and the material.
When properly cared for, dental veneers can last 10-15 years on average. This means that you will need to replace the veneers after this time.
---
Hollywood Smile is a type of cosmetic dentistry that has been seeing a great rise in popularity in recent years both abroad and in Turkey. If you are considering traveling overseas for a smile design, Turkey might be a great option for you.
We invite you to reach out to us with all your questions about Hollywood smile makeovers in Turkey. CureBooking is ready to help you in planning your dental holiday in Turkey at affordable prices.
Discover a World of High-Quality Medical Care with CureBooking!
Are you seeking high-quality medical treatments at affordable prices? Look no further than CureBooking! At CureBooking, we believe in bringing the best healthcare services from around the globe, right at your fingertips. Our mission is to make premium healthcare accessible, convenient, and affordable for everyone.
What sets CureBooking apart?
Quality:
Our wide network comprises world-renowned doctors, specialists, and medical institutions, ensuring you receive top-tier care every time.
Transparency:
With us, there are no hidden costs or surprise bills. We provide a clear outline of all treatment costs upfront.
Personalization:
Every patient is unique, so every treatment plan should be too. Our specialists design bespoke healthcare plans that cater to your specific needs.
Support:
From the moment you connect with us until your recovery, our team is committed to providing you with seamless, round-the-clock assistance. Whether you're looking for cosmetic surgery, dental procedures, IVF treatments, or hair transplantation, CureBooking can connect you with the best healthcare providers worldwide. Join the CureBooking family today and experience healthcare like never before. Your journey towards better health starts here! For more information contact our dedicated customer service team. We're more than happy to assist you! Start your health journey with CureBooking - your partner in global healthcare.
Gastric Sleeve Turkey
Hair Transplant Turkey
Hollywood Smile Turkey