How Much Does A Full Hair Transplant Cost In Turkey?
How is Hair Transplantation done?
For many years, there hasn't been a permanent cure for hair loss. The hair transplant Turkey procedure has, however, produced a natural and long-lasting reaction as a result of advances in science and technology. This procedure is simple and a straightforward form of treatment.
Transferring roots from the location that is resistant to shedding to the area where hair loss has become apparent is how this treatment approach is carried out. The neck region is typically where roots are removed. The DHT hormone is present in the hair on the nape, which is why roots are taken from this region. Rejection is not an option because hair transplantation uses the patient's own hair follicles.
Hair Transplant Turkey, Istanbul
A hair transplant turkey is a surgical operation used to provide long-term relief to patients who endure hair loss due to genetics, dietary issues, health issues, or other factors. The issue of hair loss, which is brought on by numerous health and hereditary factors, is resolved with this procedure.
Hair is crucial to both health and looks, and hair transplantation can give you a more natural look. It should be carried out in a hospital setting by qualified doctors because it is a surgical treatment.
Are Turkey hair transplants worth it?
Turkey is a country that is frequently preferred for hair transplant treatments. For this reason, it ensures that foreign patients often come for vacation as well as for treatment. In this case, patients can provide both cheap and successful hair transplant treatments with competitive prices. Getting a hair transplant in Turkey is worth it. Because, compared to many countries, getting hair transplant treatment in Turkey involves less spending and gives successful results.
Does hair transplant in Turkey hurt?
During the hair transplantation treatment, the scalp of the patients is anesthetized with local anesthesia. This also prevents pain. After the treatment, you will feel itching, not pain, on your scalp. In short, no. Hair transplant treatments are not painful.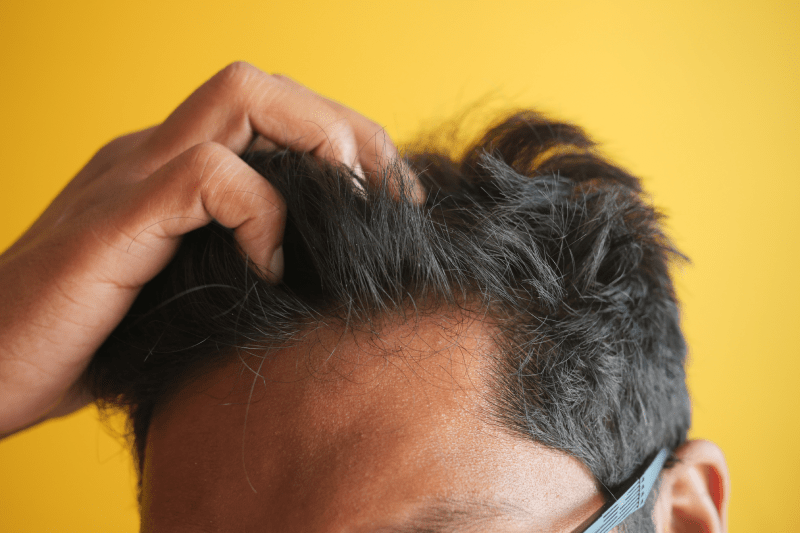 How long do hair transplants last in Turkey?
Hair transplant treatments will vary according to how many grafts the patient needs. However, it will still be natural for you to wait for an average of 4 to 8 hours of treatment.
How Many Days Do I Have to Stay in Turkey for Hair Transplant Treatment?
Your hair transplant treatment in Turkey will take 1 or 2 days. In Turkey, you will need to stay for 1 week and come for a check-up a few days after the treatment.
Do hair transplants last forever?
A therapeutic option for hair that is clearly thinning down is a hair transplant. The results of a hair transplant are thought to be irreversible, making them permanent. That does not, however, imply that how your hair transplant appears once it heals will be how it appears for the rest of your life.
To be happy with your results, it's crucial to find a skilled provider who knows how to develop a natural-looking, long-lasting hair transplant design.
Why is hair transplant so cheap in Turkey?
Turkey has emerged as a destination for medical tourists, particularly in recent years. Many potential patients are perplexed as to why hair transplantation is so inexpensive and accessible in Turkey compared to other nations. Undoubtedly, such a high demand has given many entrepreneurs, including some doctors, chances.
Turkey is recognized for performing hair transplants for a small portion of what other countries charge. Many people also wonder why hair transplants are so inexpensive in Turkey. The clinics' reasonable costs do not imply that you will receive subpar care. The rates are lower in Turkey since there are fewer expenses compared to other nations.
When establishing the price of hair transplant treatments, the clinics have a significant advantage over their European rivals thanks to the low cost of labor in Turkey.
The physical space that a firm requires to operate in represents one of its major expenses. You get access to more than 1200 hospitals in Turkey.
Many clinics were able to acquire attractive rates inside hospitals due to the weakening Turkish currency and ongoing earnings in foreign currencies. This is reflected in their cost structure, which is greatly advantageous to the patients.
Discover a World of High-Quality Medical Care with CureBooking!
Are you seeking high-quality medical treatments at affordable prices? Look no further than CureBooking! At CureBooking, we believe in bringing the best healthcare services from around the globe, right at your fingertips. Our mission is to make premium healthcare accessible, convenient, and affordable for everyone.
What sets CureBooking apart?
Quality:
Our wide network comprises world-renowned doctors, specialists, and medical institutions, ensuring you receive top-tier care every time.
Transparency:
With us, there are no hidden costs or surprise bills. We provide a clear outline of all treatment costs upfront.
Personalization:
Every patient is unique, so every treatment plan should be too. Our specialists design bespoke healthcare plans that cater to your specific needs.
Support:
From the moment you connect with us until your recovery, our team is committed to providing you with seamless, round-the-clock assistance. Whether you're looking for cosmetic surgery, dental procedures, IVF treatments, or hair transplantation, CureBooking can connect you with the best healthcare providers worldwide. Join the CureBooking family today and experience healthcare like never before. Your journey towards better health starts here! For more information contact our dedicated customer service team. We're more than happy to assist you! Start your health journey with CureBooking - your partner in global healthcare.
Gastric Sleeve Turkey
Hair Transplant Turkey
Hollywood Smile Turkey