What Is The Most Successful Weight Loss Surgery?
Weight Loss Surgeries
There are 4 types of weight loss surgeries. Some cause permanent damage to the stomach, while others are reversible. Therefore, it can be difficult to choose which weight loss surgery would be best for you. In such cases, patients can reach results with the necessary research. Because the answer to this question will vary according to the patients. Weight loss surgeries and treatments include:
Gastric Sleeve
Gastric Bypass
Gastric Band
Duodenal Switch
Gastric Sleeve
Gastric Sleeve is the process of reducing the stomach by 80%. With the operation, a large part of the stomach of the patients is removed. Thus, it is aimed that patients reach a feeling of satiety with fewer portions. In addition, after the treatment, the patient is fed with a special nutrition plan. Thus, the treatments allow the patient to lose weight easily.
Gastric Bypass
Gastric bypass treatment includes reducing the stomach of the patients, as well as connecting the small intestine to the shrinking stomach by shortening it. Thus, with Gastric bypass treatment, patients both experience satiety in much less portions and stay in the body for a very short time with the food they eat. This prevents calorie absorption. This, of course, helps to lose weight. After gastric bypass surgery, patients should stick to a special diet plan.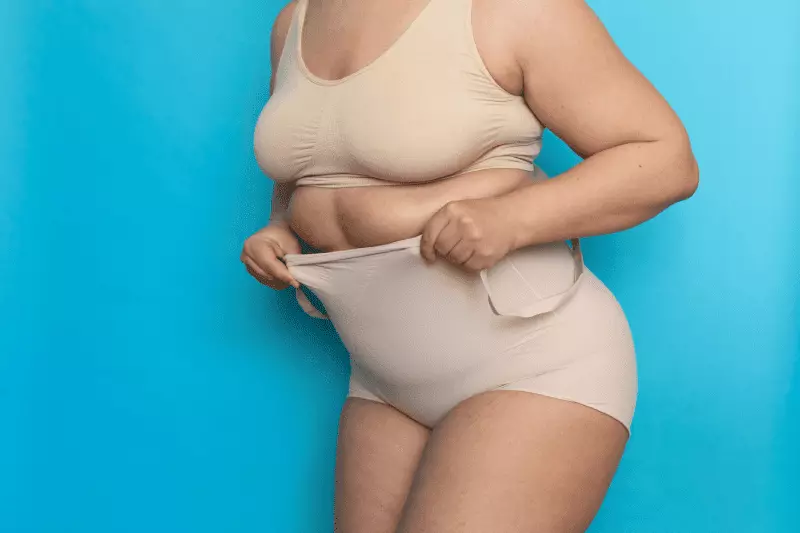 Gastric Band
Gastric band involves placing a clamp on the stomach of patients. The aim here is to narrow the stomach. The gastric band, which was very popular for a while, is unfortunately not made in Turkey at the moment. We do not recommend gastric band treatment because of its many side effects.
Duodenal Switch
Duodenal Switch involves combining gastric bypass and gastric sleeve therapy. A part of the patient's stomach is removed with the Duodenal Switch. The small intestine is then connected directly to the shrinking stomach. In this case, of course, while the patient reaches a feeling of fullness quickly with fewer portions, calorie absorption decreases as the food does not stay in the stomach for a long time. In this case, it is possible to see weight loss.
Which bariatric surgery has the best success rate
Of course, the treatment with the highest success rate among bariatric surgery treatments is gastric bypass treatment. It often provides more weight loss than other treatments. However, it is a treatment with more side effects and long-term risks. For this reason, it would not be very accurate to tell patients which treatment they should receive. If the patient is self-confident and willing to stick to the diet, it is possible to see very successful results in gastric sleeve treatment.4
Which weight loss surgery gives the best results?
Unfortunately, there is no treatment that you can get the best results among weight loss treatments. Because the answer to this question will vary according to each patient. Patients will also experience the nutrition and healing process, including surgery, during weight loss treatments. For this reason, of course, weight loss will continue throughout the process.
Therefore, it cannot be guaranteed that the patient will lose weight after a treatment, but if you are still looking for an answer, gastric bypass treatment can guarantee a little more weight loss compared to other treatments, as it is a more serious treatment.
What is the safest type of weight loss surgery?
The safest method among weight loss treatments is the gastric sleeve method. It involves removing approximately 80% of the stomach. Therefore, it is a less invasive treatment compared to other treatments. Considering gastric bypass or gastric band treatments, it is possible to get a very successful and safe treatment with sleeve gastrectomy (gastric sleeve) treatment.
What weight loss surgery works the fastest?
Among the weight loss treatments, the treatment that you can get the fastest result is gastric bypass treatment. With gastric bypass treatment, patients begin to lose weight faster and earlier. After the operation, you can get fast results with gastric bypass treatment, which has a very strict nutrition plan.
What is the most popular Bariatric Surgery?
The most popular weight loss treatments are gastric bypass and gastric sleeve treatments. If you are doing research on weight loss operations and are planning to receive a treatment, you should know that these two treatments are more commonly preferred. You can contact us for more detailed information about gastric sleeve and gastric bypass treatments.
Which Weight-Loss Surgery Is Best?
Gastric bypass is the most preferred weight loss treatment. Then the gastric sleeve takes place in the second row. If you are also planning to receive treatment, you can choose between gastric bypass or gastric sleeve treatment. The results of both treatments will make you happy. The important thing is to decide on the surgery and send us a message.
what weight loss surgery is best for me?
Each patient should choose their own treatment. However, if they do this, of course, it will be appropriate to get support from a hospital or doctor. If you are planning to choose one of the treatments listed above, you can choose one of the safe ones or the ones that will get you to the target the fastest. For this, do not forget to check whether you are suitable for the treatments.
How do I choose weight loss surgery?
You may be a candidate for weight loss surgery if: You weigh more than 100 pounds. Your BMI is greater than or equal to 40. You have a BMI greater than or equal to 35 and a weight-related health condition such as type 2 diabetes, high blood pressure, or severe sleep apnea. If you have all these, you may consider getting gastric sleeve or gastric bypass treatments.
weight loss surgery cost
The cost of weight loss surgeries is highly variable. Although we provide weight loss surgery at the best prices in Turkey, prices will differ between treatments. At the same time, you must have chosen in which city you will be treated for net prices. Because while prices are low in some cities, they can be high in some cities. You can also send us a message for more detailed information.
Weight Loss Procedures Without Surgery
If You Are Planning To Lose Weight Without Surgery, Then You May Prefer Gastric Baloon Or Gastric Botox Treatments. In This Case, Of Course, It Is Possible To Have Any Surgery. However, This Also Has Some Criteria. If You Are Also Planning To Receive Non-Surgical Weight Loss Treatment, You Can Contact Us To Discuss This Issue.
Discover a World of High-Quality Medical Care with CureBooking!
Are you seeking high-quality medical treatments at affordable prices? Look no further than CureBooking! At CureBooking, we believe in bringing the best healthcare services from around the globe, right at your fingertips. Our mission is to make premium healthcare accessible, convenient, and affordable for everyone.
What sets CureBooking apart?
Quality:
Our wide network comprises world-renowned doctors, specialists, and medical institutions, ensuring you receive top-tier care every time.
Transparency:
With us, there are no hidden costs or surprise bills. We provide a clear outline of all treatment costs upfront.
Personalization:
Every patient is unique, so every treatment plan should be too. Our specialists design bespoke healthcare plans that cater to your specific needs.
Support:
From the moment you connect with us until your recovery, our team is committed to providing you with seamless, round-the-clock assistance. Whether you're looking for cosmetic surgery, dental procedures, IVF treatments, or hair transplantation, CureBooking can connect you with the best healthcare providers worldwide. Join the CureBooking family today and experience healthcare like never before. Your journey towards better health starts here! For more information contact our dedicated customer service team. We're more than happy to assist you! Start your health journey with CureBooking - your partner in global healthcare.
Gastric Sleeve Turkey
Hair Transplant Turkey
Hollywood Smile Turkey