Safe and Affordable Bariatric Surgery in Turkey
Are you considering bariatric surgery as a way to lose weight and improve your health? Are you worried about the high cost of such procedures in your home country? Look no further than Turkey, a country known for its high-quality medical services and affordable prices. In this article, we'll take a closer look at the cost of bariatric surgery in Turkey, as well as what you can expect from the procedure and the overall experience.
Bariatric Surgery Procedure
Bariatric surgery is a type of weight-loss surgery that involves making changes to the digestive system in order to limit the amount of food that can be consumed and absorbed. There are several types of bariatric surgery, including gastric bypass, gastric sleeve, and adjustable gastric banding. Each type of surgery has its own benefits and drawbacks, so it's important to work closely with your doctor to determine which option is best for you.
The Benefits of Bariatric Surgery
There are many reasons why someone might consider bariatric surgery. For one, the procedure has been shown to be highly effective in helping people lose weight and keep it off. In addition, bariatric surgery can improve a number of health conditions that are often associated with obesity, including diabetes, high blood pressure, and sleep apnea. Bariatric surgery can also help to improve overall quality of life, allowing people to be more active and enjoy the activities they love without being held back by their weight.
Bariatric Surgery Risks and Complications
Like any surgical procedure, bariatric surgery does carry some risks and potential complications. These can include bleeding, infection, blood clots, and damage to nearby organs. However, the risk of complications is generally low, especially when the procedure is performed by a skilled and experienced surgeon. Be sure to discuss any concerns you may have about the risks and potential complications with your doctor ahead of time.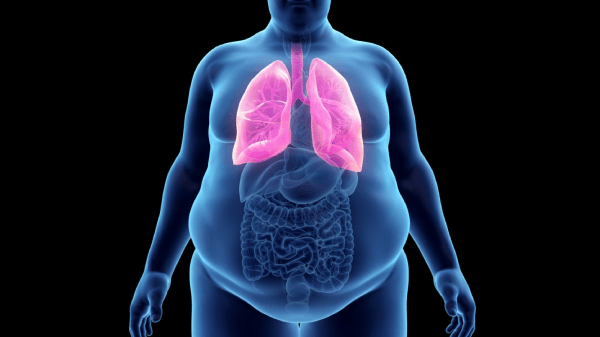 Why Choose Turkey for Bariatric Surgery?
If you're considering bariatric surgery, you may be wondering why Turkey is a good choice. There are several reasons why Turkey has become a popular destination for medical tourism in recent years. For one, the country has a strong reputation for high-quality medical care. Turkish doctors and hospitals are often highly trained and use the latest technology and techniques. In addition, Turkey is known for its affordable prices, making it an attractive option for people who are looking to save money on medical procedures.
Is Bariatric Surgery Covered By Insurance in Turkey?
In general, bariatric surgery is not covered by insurance in Turkey. However, some private insurance plans may offer coverage for the procedure.
The Cost of Bariatric Surgery in Turkey
So, how much does bariatric surgery cost in Turkey?
The exact price will depend on a number of factors, including the type of surgery you choose, the hospital or clinic you go to, and the specific surgeon you work with. However, in general, you can expect to pay significantly less for bariatric surgery in Turkey than you would in many other countries. For example, gastric sleeve surgery in Turkey typically costs around $6,000-$7,000, while the same procedure can cost upwards of $20,000 in the United States.
What's Included in the Bariatric Surgery Cost?
It's important to understand what is and isn't included in the cost of bariatric surgery in Turkey. In general, the cost will cover the procedure itself, as well as any necessary pre-operative tests and post-operative care. However, you may need to pay for additional expenses, such as travel and lodging, on your own. Be sure to discuss all of the costs and fees with your doctor and hospital ahead of time so you have a clear understanding of what to expect.
Choosing a Bariatric Surgeon and Hospital in Turkey
When it comes to bariatric surgery in Turkey, it's important to choose a reputable surgeon and hospital. Look for a surgeon who is experienced in performing bariatric procedures and who has a good track record of success. You should also consider the hospital or clinic where the surgery will take place. Look for a facility that is accredited and has a strong reputation for providing high-quality medical care.
Bariatric Surgery Recovery and Aftercare
After bariatric surgery in Turkey, you can expect to spend several days in the hospital. During this time, you will be closely monitored by medical staff to ensure that you are recovering well. Once you are discharged from the hospital, you will need to follow a strict diet and exercise plan to help your body heal and adjust to the changes made during the surgery. Your doctor will provide you with detailed instructions on what to eat and how to exercise, as well as any medications or supplements you may need to take.
Is Bariatric Surgery Right for You?
Ultimately, the decision to undergo bariatric surgery is a personal one that should be made in consultation with your doctor. Bariatric surgery can be a highly effective tool for weight loss and improved health, but it is not a magic solution. It requires commitment and hard work to make lasting lifestyle changes and maintain a healthy weight over time. If you're considering bariatric surgery, be sure to talk to your doctor about all of the pros and cons, as well as any alternatives that may be available.
How Long Will I Need To Stay in Turkey For Bariatric Surgery?
The length of your stay will depend on the type of surgery you choose and how well you are recovering. In general, you can expect to stay in Turkey for at least a week or two.
Discover a World of High-Quality Medical Care with CureBooking!
Are you seeking high-quality medical treatments at affordable prices? Look no further than CureBooking! At CureBooking, we believe in bringing the best healthcare services from around the globe, right at your fingertips. Our mission is to make premium healthcare accessible, convenient, and affordable for everyone.
What sets CureBooking apart?
Quality:
Our wide network comprises world-renowned doctors, specialists, and medical institutions, ensuring you receive top-tier care every time.
Transparency:
With us, there are no hidden costs or surprise bills. We provide a clear outline of all treatment costs upfront.
Personalization:
Every patient is unique, so every treatment plan should be too. Our specialists design bespoke healthcare plans that cater to your specific needs.
Support:
From the moment you connect with us until your recovery, our team is committed to providing you with seamless, round-the-clock assistance. Whether you're looking for cosmetic surgery, dental procedures, IVF treatments, or hair transplantation, CureBooking can connect you with the best healthcare providers worldwide. Join the CureBooking family today and experience healthcare like never before. Your journey towards better health starts here! For more information contact our dedicated customer service team. We're more than happy to assist you! Start your health journey with CureBooking - your partner in global healthcare.
Gastric Sleeve Turkey
Hair Transplant Turkey
Hollywood Smile Turkey