Dental Veneers Procedure in Turkey
How dental veneers are fitted to teeth?
If you have teeth that are harmed, discolored, or somewhat crooked. Cosmetic tooth veneers will improve all of that by boosting self-confidence. Veneers can also help reinforce weakened teeth that aren't already decayed, thanks to the additional protection provided by the veneer's ceramic shell.
When the importance of a well-shaped and lifelike dental veneer continues to affect your daily lives, you can eventually develop a greater interest in overall dental hygiene. Porcelain veneers often have orthodontic advantages such that they can fix bite habits and crooked teeth over time without the risk of braces or other treatments that might interfere with your everyday life.
Veneers have a more realistic appearance than most other forms of restoration. It is possible to confuse them with real teeth. Like a natural tooth, the porcelain absorbs light. Veneers are superior to natural enamel in several respects. Real teeth stain and wear, but porcelain does not.
How Dental Veneers Are Made?
Clinical studies suggest that with good care, the fresh smile would appear almost as vivid as it did the day the veneers were inserted, many years after the surgery. The best thing is that veneers don't necessitate any teeth preparation. They have the appearance of real teeth and will not compromise the structure of your natural teeth.
Because of the materials used to produce our custom porcelain veneers, you have full control over the scale, form, and color of your new smile. Each porcelain veneer shell is personally handcrafted by one of our master ceramists. As a result, dentists in Turkey are able to supply you with cosmetic restorations that closely mimic natural teeth.
Our goal is to give you a fresh smile in just two to three visits, without anybody knowing that you've had significant dental work done.
We use a specialized veneers technique to improve the resiliency of your teeth, allowing you to enjoy a full diet. We connect the veneers with the longest-lasting cosmetic cement, which triples their lifetime. Using realistic-looking porcelain, we recreate the same color and translucency of your natural teeth.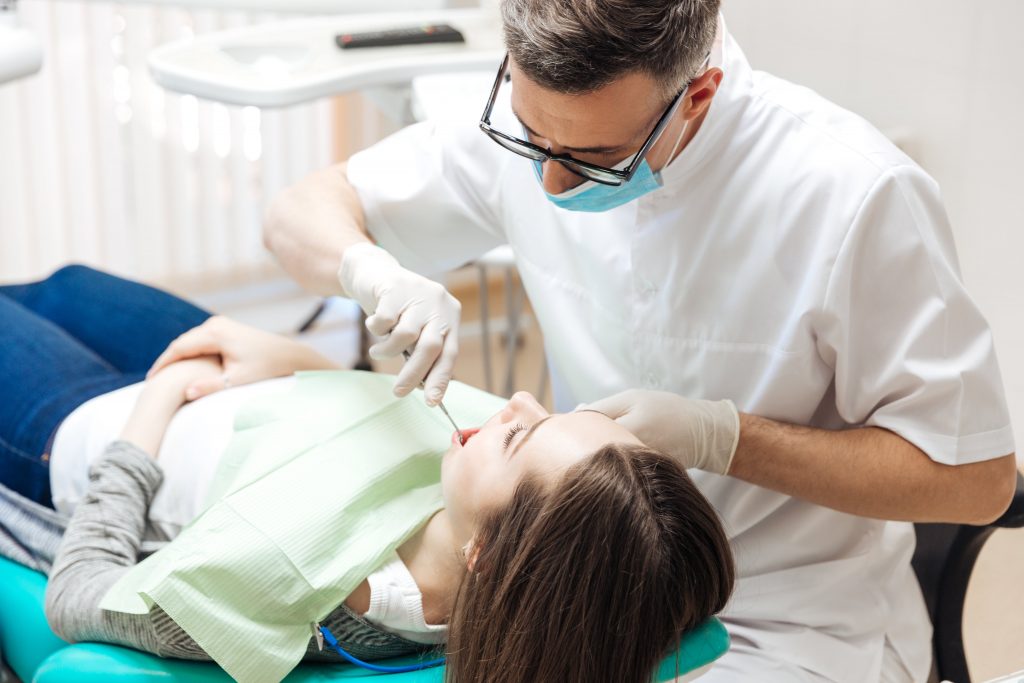 Dental Veneers Consultation Appointment in Turkey
A consultation with x-rays and impressions is the first step in obtaining a new collection of veneers after proving to be a good nominee. Cosmetic dentists will take this opportunity to sit down with each patient and explore the expectations they want to achieve with their new dental veneers. The next stage is a mock-up, which is a collection of images created by the dentist to show the patient what the end outcome would look like.
Dental Veneers Procedure Appointment in Turkey
Our professional dentists in Turkey will withdraw a small amount of enamel from each tooth on the day of the surgery to make room for the veneer to stick to and not block the patient's bite. After that, a putty mold of the teeth with the layer of enamel removed is made. When the mold hardens, it will be submitted to a lab to be transformed into a veneer. We may often get the veneer impressions produced in-house using a special 3D technology.
As the patient waits for the permanent veneers to be generated, temporary veneers are prepared and placed. When the permanents arrive, the dentist will add an acidic gel to the surface of each tooth to remove crystals and provide a rough surface for the veneer to bond to. The method of cementing the veneers in place is simple and requires the use of a special light to accelerate the hardening process. After porcelain veneers are set, the patients teeth will be bonded in minutes.
Getting Used to Your New Dental Veneers in Turkey
When getting porcelain veneers in Turkey, there is almost no downtime, and certain people can have minor sensitivity to hot and cold food and drink due to the enamel that was extracted under the veneers. Getting used to your new dental veneers in Turkey will not take much time. Aside from that, patients are excited to show off their new white teeth to the public. Porcelain veneers have been known to last for more than ten years.
You can contact us for any further questions and full dental holiday turkey package deals as well.