All-on-4 Dental Implants Cost in Antalya: The Whole Procedure
How Much is All-on-4 Dental Implants in Antalya?
Take a vacation to Turkey's Mediterranean Location and book in for the All-on-4® treatment in Antalya while enjoying a fantastic holiday in this popular region if you're searching for a low-cost alternative for tooth replacement.
This implant-based restoration technique, provided by Nobel Biocare®, is a solution for anybody who has lost most—or all—of their teeth and would prefer a more permanent, pleasant, and natural-looking alternative to dentures.
The beauty of this treatment is that, unlike standard implants, it may be acceptable for individuals with bone loss and may be completed in only one day, allowing you to spend more time relaxing and enjoying your vacation.
The key to a successful therapy is meticulous planning. As a result, many steps are necessary. If you're planning a trip to Antalya for implants, the first step is to send up-to-date digital x-rays to the dentist you've chosen in Turkey, so they can assess your appropriateness for the All-on-4® treatment process in Antalya.
All-on-4 Procedure in Antalya (First, Second and Third Day)
The therapy will begin after you get in Antalya and will go as follows:
1st Consultation and Evaluation for Implants in Antalya:
Your dentist will conduct a thorough examination and consultation with you, as well as perform necessary diagnostic procedures such as digital x-rays and 3D/CT scans.
This will allow the dentist to properly view your jaw bone and detect any bone loss that might be harmful. This step is also necessary for putting together the treatment plan since precise measurements are required to place the implants in the most effective locations in your jaw.
If the dentist believes you are a good candidate for the All-on-4® treatment, you and the dentist will choose a date for the procedure. In addition, imprints of your mouth will be taken so that your replacement teeth may be fitted on the day of your procedure.
2nd Day of Treatment for Implants in Antalya:
The surgical process is performed under local anaesthesia with conscious sedation, and the operation takes around two hours each jaw.
After removing any remaining teeth, the dentist will begin the procedure of putting the dental implants. The exact sites in your jaw for implant placement are found using CT scans, and the gum is opened up at each of these points to form a flap so the surgeon may access the jaw. The implant is inserted in a tiny hole in the jaw, and the gum flap is sewn back together.
Two implants are put in the front and two in the back of the jaw. The two rear implants are not only lengthier than typical implants, but they are also angled at a 45-degree angle rather than a 90-degree angle, increasing stability and surface area.
The operation is finished once all of the implants have been placed and your new teeth have been connected.
3rd Day of Long-term tooth restoration for Implants in Antalya:
If you've had extractions (or extractions at home within the last three months), you'll be fitted with temporary, lighter teeth on the day of your procedure. This is because your gums will require time to recover, and because they typically shrink as they heal, it's ideal to attach your permanent restorations after they've healed to ensure a proper fit.
To obtain your permanent teeth, you'll need to book an appointment with the dentist in six months (although it might take longer).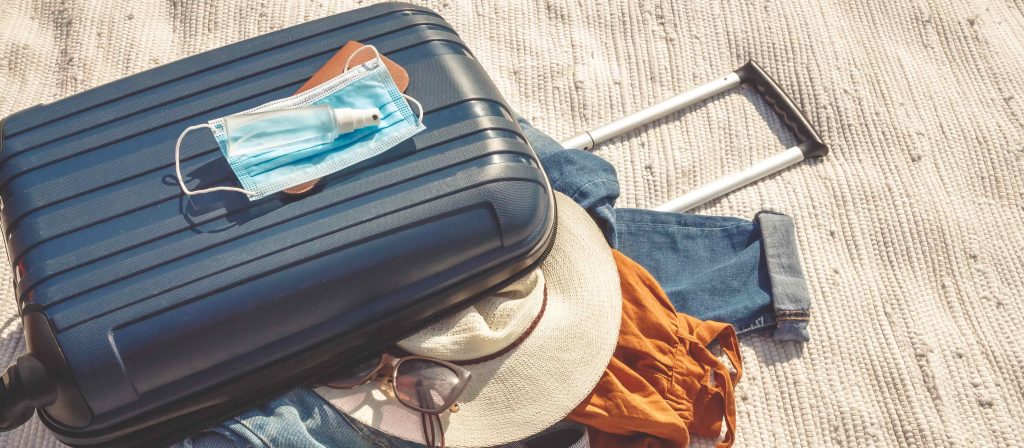 In Antalya, why should I choose the All-on-4® Treatment Concept?
The location is ideal for a vacation.
Antalya is a fantastic place for your operation as well as a vacation. There are 400 kilometers of golden beaches, magnificent hikes along the Lycian Way, cool pine-clad woods and natural lakes in the valleys, and national parks in the highlands, all of which give many opportunities for outdoor activities.
White water rafting, golfing, and gulet cruises around the coast, where you'll be fed, hydrated, and brought to some interesting locations while taking a refreshing swim in the cleanest seas around, are just a few of the activities available.
While you add in the wonderful historic monuments that Turkey is known for, as well as beautiful old backstreets full with restaurants and stores, you'll have enough to do when you're not at the dentist in Antalya for all on 4 implants. 
Expertise & Skill
International patients may expect high-quality dental care from Turkish dentists. They are well-trained and competent professionals who can compete with the finest anyplace in the globe.
All dentists must be registered with the Turkish Dental Association, which is the counterpart of the British Dental Association.
Turkish dentists are likely to belong to foreign organizations such as the International Congress of Oral Implantologists (ICOI).
Facilities of the Future
International dental clinics are modern and contemporary, according to globally recognized standards for hygiene and safety, such as ISO. Clinics have cutting-edge equipment such as digital x-ray scanners, 3D/CT scanning, and CAD/CAM (computer-aided design/computer-aided manufacture).
Save Thousands of Money
The cost of the All-on-4 implants in Antalya is a fraction of what it costs at home—even after factoring in the additional costs of flights and lodging, you'll save thousands of pounds or euros. Thanks to Cure Booking, you will get the most affordable all on 4 implants in Antalya and other cities as well like Izmir, Kusadasi and Istanbul. You cannot find these prices in your home country and it would be good to get a dental trip for all on 4 implants in Antalya.
Advantages of All on 4 Implants in Antalya
The treatment is done in a short amount of time with All-on-4, and you can acquire a healthy appearance soon.
For patients who are toothless or are expected to become toothless, it is a more cost-effective option than conventional implant surgery.
Angled implants help to maintain bone quality and protect anatomical structures.
Because of the use of lengthier implants and an unique angle system, the distribution of chewing power is improved.
Contact us to get more information about the affordable prices for all on 4 implants in Antalya.