Where to Get Cheap Dental Implants in Turkey? Antalya Full Mouth Implants
Does Antalya Offer Cheap Dental Implants?
Dental implants are metal posts or frames surgically implanted behind your gums into your jaw bone. Your dentist can then put new teeth onto them after they're in place. Patients will be relieved to learn that whole mouth dental implants in Antalya are permanent. Their life may resume as usual with full mouth dental implants, allowing them to eat the foods they want without limitation and participate in social situations at meals without fear of slippage.
Thanks to our medical company in Turkey, you can get cheap full mouth dental implants in Antalya. Cheap does not always refer to a low-quality material or technology. We find affordable prices compared to other European countries like Germany, England, France, and Spain.
Who Requires Dental Implants in Antalya?
Extensive decay or bone loss due to periodontal disease are the two most common reasons for tooth extraction in our dental clinics in Turkey. Fortunately, we've gone a long way and this is no longer the case. Dental implants are the most effective way to restore lost teeth and can be used to replace single or numerous teeth. Why choose it? It enhances one's quality of life; it is long-lasting; it protects remaining teeth, seems natural, and is free of decay. Most importantly, it will be an affordable cost.
For people who are missing most or all of their teeth, full mouth dental implants in Antalya feel like a miracle. Full mouth dental implants not only look and feel natural, but they are also long-lasting.
Because full mouth dental implants are more popular among patients than dentures, let's take a closer look at cheap full mouth dental implants in Turkey.
If you're missing all of your teeth, full mouth dental implants may be the best option. You're undoubtedly aware of the difficulty and humiliation that come with missing teeth, and if you're wearing dentures, you're probably aware of some of the drawbacks.
How much do dental implants in Antalya, Turkey cost?
Unlike removable dentures, full mouth dental implants implanted into your jawbone that operate like natural, healthy tooth roots are the only treatment that can permanently replace all of your failing or missing teeth, restoring your smile's natural beauty, health, and function. We'll conduct this operation with such minimally invasive techniques thanks to our bespoke surgical guides that most of our patients simply require a local anesthetic to feel comfortable throughout surgery. Our dental clinic operations can last three months and cost somewhere from 500 and 800 euros, depending on the patient's preferences.
In short, full mouth dental implants cost in Antalya will be cheap in total.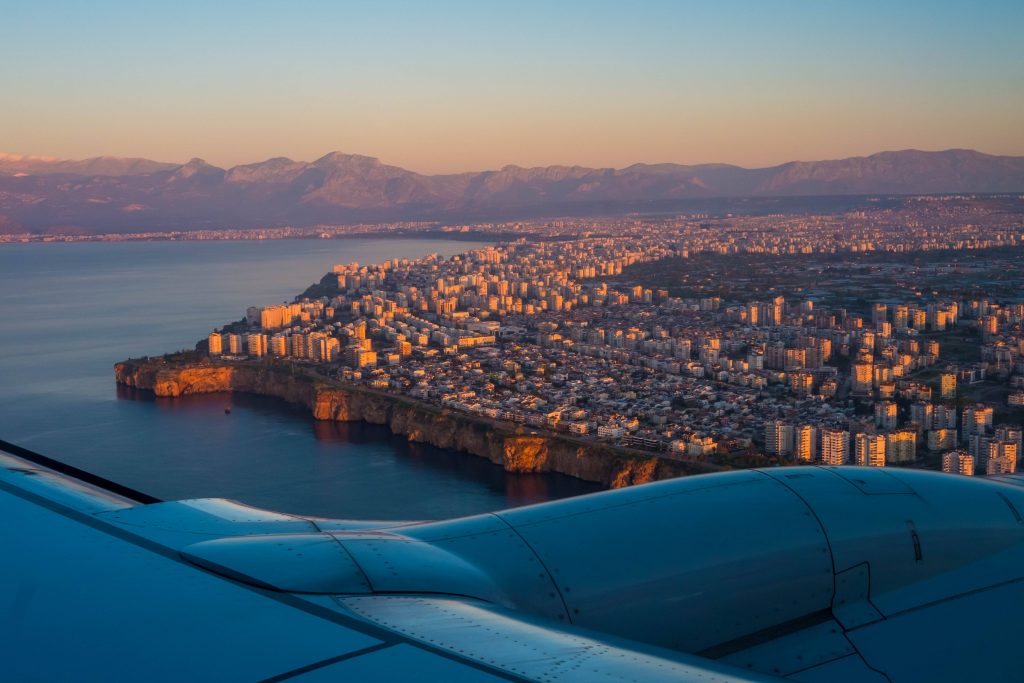 Why Are Full Mouth Dental Implants So Expensive in General?
The cost of dental implants is determined by a variety of factors, including the kind of implantation and the location of the implant placement operation. The excellent quality of the materials employed in the therapy has a major impact on the outcome.
Depending on the parameters listed above, single implants can cost anywhere from €300 to €600. The cost of full-mouth dental implants in Antalya varies based on the brand of material used. The entire therapy will take three months to finish.
The price of dental implants varies according to the process. Surgery is required to place a dental implant. Because it is a procedure, the cost will be determined by considerations such as:
The dentist's overhead charges are covering the cost of your operation.
Aside from that, each patient has a unique situation, which is taken into account. They are as follows:
Number of teeth that need to be replaced in total
Is there anything more that has to be done before the treatment?
If you need bone grafting,
Anesthesia in the nearby area
Every circumstance is unique, and so are the costs at dental clinics, but you may expect to pay between €500 and €700 in most cases.
Dental implants in Turkey are a technique, not a product, that is performed by a dentist. In a dentist, this necessitates a wide range of abilities and expertise. They provide you with a long-lasting and natural appearance, as well as a slew of additional advantages. So, after obtaining a free quotation, you get what you pay for.
Cost of Teeth Implant Prices in Antalya- Different Brands
Our dental staff will keep in touch with you until you arrive at the Turkish dental facility. We'd be delighted to meet you. To make an appointment, please message us on Whatsapp.
It shouldn't be difficult to find your ideal smile. Dental clinics in Antalya provide numerous different types of dental implants from which to pick. Your dentist will work closely with you to discover the best possible match.
Implant Prices In Antalya
Implant Nucleoss (Domestic) $300 – $400
Implant NTA (Swiss) $400 – $550
Implant Hiossen – Osteem $400 – $500
Implant Medentica ( Straumann) $500 – $750
Implant Medentica (Straumann) $500 – $750
Implant Astra Tech (Swedish) $550 – $750
Implant Nobel (German) $650 – $750
You should note that these are the average prices and do not reflect the exact pricing. You can also look at our blog post of what is the best city to get dental implants in Turkey. Contact us to get an affordable price for dental implants in Antalya.