Almond Eye Surgery Prices in Turkey
One of the most popular aesthetic procedures nowadays, especially in recent years, is almond eye surgery. The almond eye is one of the modern trends, nevertheless. With regular surgical intervention, it is now possible to avoid being born with the almond-shaped eye structure.
The most alluring feature of a beautiful face are the eyes. The appearance of sagging eyelids and misaligned eyes can make a person look older than they are. Everyone aspires to have slanted and elevated eyes, especially in light of the latest Bella eyes trend. You can get larger, more slanted eyes like Bella Hadid thanks to almond eye surgery. Make your eyes appear more slanted and permanently get rid of your downturned eyes with almond eye surgery!
A cosmetic procedure called almond eye surgery aims to transform undesirable eye shapes into almond forms. The outer corner of the eye is slightly higher than the inner corner in those with almond-shaped eyes. The majority of the surrounding white area is concealed by the bottom and top eyelids, which both barely touch the iris.
What is Almond Eye Surgery?
The outer margins of the eye are bent upward in an almond-shaped eye, making them stand out and be more remarkable. The gaze in the eyes is intense and significant because almond eyes and the eye structure appear more slanted. As a result, they appear younger and more appealing. Particularly in Hollywood and among celebrities, the almond eye form is quite fashionable.
You might get huge, slanted eyes that resemble almonds thanks to a cosmetic treatment called almond eye surgery. After this cosmetic procedure, which was inspired by Bella Hadid's eyes, you no longer have droopy or dejected eyes.
An cosmetic procedure called almond eye surgery is carried out to reveal a younger you. After the procedure, your eyes will appear larger, which will give you a more youthful appearance. Your gaze will be more intense following the procedure.
Who Are the Suitable Candidates for Almond Eye Surgery?
Anyone over the age of 18 is eligible for almond eye surgery. Particularly for people with sunken eyes, under-eye bags, and sagging eyelids, we advise almond eye surgery.
In middle-aged persons, almond eye surgery also has the effect of naturally tightening the eyes by removing wrinkles around the eyes. In the meantime, the skin seems smoother and younger. Patients who want to have almond eye surgery often have:
Wrinkles around the eyes
have a low eyelid
Desire to have attractive, prominent and slanting eyes
Eye area and under eye sagging due to aging
have small eyes
have languid eyes
Asking for a young eye
don't like your own eye shape
disproportionate eyes
Problems with the lower or upper eyelid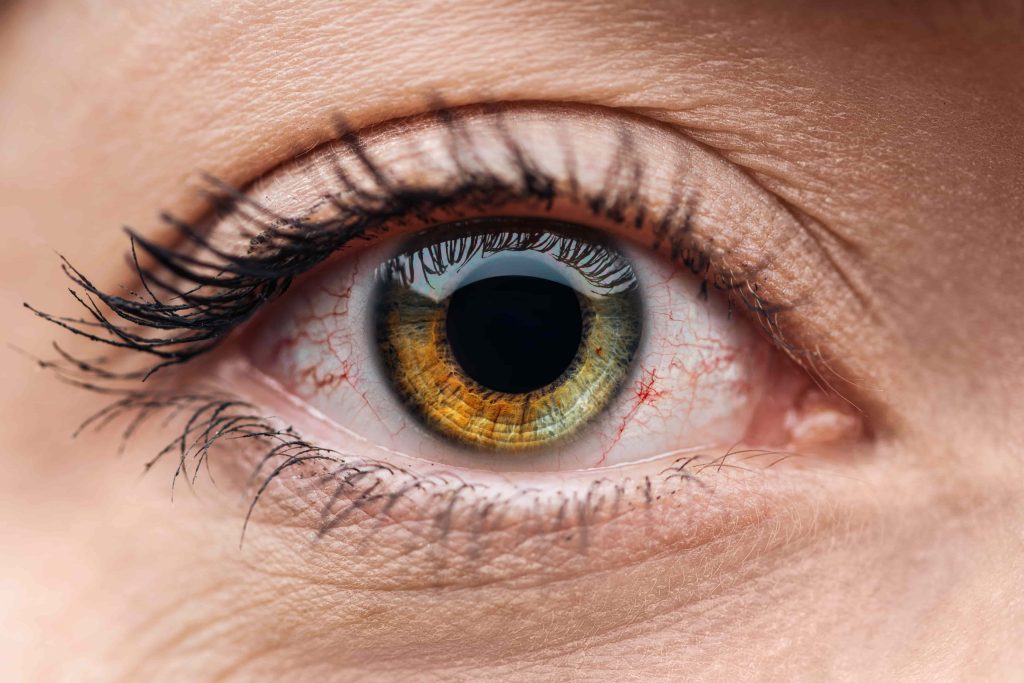 Is Almond Eye Surgery Safe?
Yes, almond eye surgery is safe, but as with any cosmetic procedure, this obviously requires skilled physicians. If not, patients won't experience the desired outcome from their treatment. It is crucial to seek the advice of a qualified oculoplastic surgeon because this is a very sensitive technique that can become much more difficult in individuals who have had previous eyelid surgery or have displaced eyes.
How is Almond Eye Surgery Performed?
Correction of lower eyelid droop and almond eye surgery necessitate intricate procedures with extremely small margins of error. Only highly qualified surgeons who will do rigorous planning and eye examinations should carry out such treatments. The eyelid is a complicated, multilayered structure, thus before beginning this treatment, as with all eyelid surgeries, a thorough biomicroscopic study of the ocular surface is necessary.
Local anaesthetic is used during almond eye surgery. The eyes are raised using medical threads after the eye area has been anesthetized. After obtaining the almond eye, three to four sutures are applied to fix medical threads to the bone membrane. These sutures are not visible after the procedure because they are tucked up between the follicles. Your stitches are taken out after a week, at which point you can gradually begin to make up. An hour is usually needed for almond eye surgery.
Almond Eye Surgery Recovery Process
Following almond eye surgery, pain, bruising, and swelling are typical, but they subside within 7–10 days. At first, make an effort to keep your head elevated and rest as much as you can. For a week, patients should refrain from working out, scratching their eyes, and wearing makeup.
People may occasionally experience a change in their vision, but this should only last momentarily and normal eyesight should recover on its own without the need for medical intervention.
In order to prevent eye strain after surgery, patients are advised to avoid using their phones, reading, and watching television. After surgery, contact lenses shouldn't be worn for a few weeks.
Almond Eye Surgery Package Prices
In addition to almond eye aesthetics, procedures such as temple lift, droopy eyelid lift and eyebrow lift also provide better results for the almond eye. For this reason, you can send us a message to take advantage of the campaign prices we have prepared for you.
The campaign price is 2300€. Coverage content;
Almond eye surgery
eyebrow lift
forehead lifting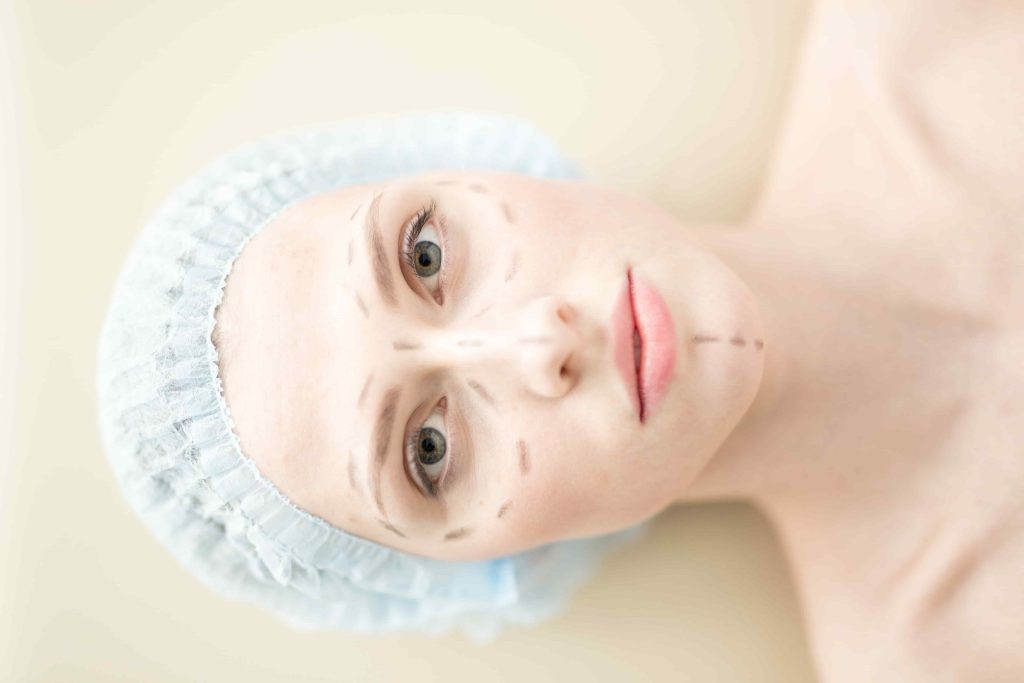 Discover a World of High-Quality Medical Care with CureBooking!
Are you seeking high-quality medical treatments at affordable prices? Look no further than CureBooking! At CureBooking, we believe in bringing the best healthcare services from around the globe, right at your fingertips. Our mission is to make premium healthcare accessible, convenient, and affordable for everyone.
What sets CureBooking apart?
Quality:
Our wide network comprises world-renowned doctors, specialists, and medical institutions, ensuring you receive top-tier care every time.
Transparency:
With us, there are no hidden costs or surprise bills. We provide a clear outline of all treatment costs upfront.
Personalization:
Every patient is unique, so every treatment plan should be too. Our specialists design bespoke healthcare plans that cater to your specific needs.
Support:
From the moment you connect with us until your recovery, our team is committed to providing you with seamless, round-the-clock assistance. Whether you're looking for cosmetic surgery, dental procedures, IVF treatments, or hair transplantation, CureBooking can connect you with the best healthcare providers worldwide. Join the CureBooking family today and experience healthcare like never before. Your journey towards better health starts here! For more information contact our dedicated customer service team. We're more than happy to assist you! Start your health journey with CureBooking - your partner in global healthcare.
Gastric Sleeve Turkey
Hair Transplant Turkey
Hollywood Smile Turkey