The Most Affordable Cost of a Breast Reduction in Turkey
How Much Does it Cost to Get Breast Reduction Surgery in Turkey?
Breasts that are too large can trigger serious health issues in women. The following are the most critical of these:
Pain in the neck, back, and shoulder
Discomfort caused by a rash and odor from the breasts' touch with the abdomen,
Physical movements are limited, and you are unable to wear the clothes you want.
Pithole deformity on the shoulder caused by the bra strap
Our Medical Centers in Turkey offers you the opportunity to get rid of all of these issues by getting a low cost breast reduction in Turkey. 
Effects of Big Breasts on Woman
By the end of puberty, breast tissue grows. The size of the breasts is determined by the weight gained before and after this period. Individuals with large breasts can be born with them. Large breasts affect patients physically and mentally, whether due to weight gain or genetic factors.
It can make people introverted, particularly in adolescence, and make it difficult to find appropriate clothing. Rashes and sores are often caused by large breasts. Exercise can be difficult for women with large breasts. In the long term, this leads to people stopping to exercise and gaining weight. 
Anyone who suffers from all of these health risks and does not have a medical condition that would preclude surgery is a candidate for breast reduction surgery in Turkey at low costs. We care for our patients in all ways. It is our first priority that your health always comes first. So, we are proud to give you the treatment of affordable breast reduction surgery in Turkey which will be a life changing event for you.
Where is the cheapest place to get a breast reduction?
Cheapest breast reduction surgery is both a cosmetic and a functional procedure. As a consequence, this operation yields the most satisfactory outcomes. Patients feel better in both a physical and mental sense following breast reduction surgery because they are able to choose clothing more easily and participate in physical activity. Turkey would be a great choice for the cheapest place to get a breast reduction.
The average price for breast reduction in Turkey is $3350, while the maximum price is $5450.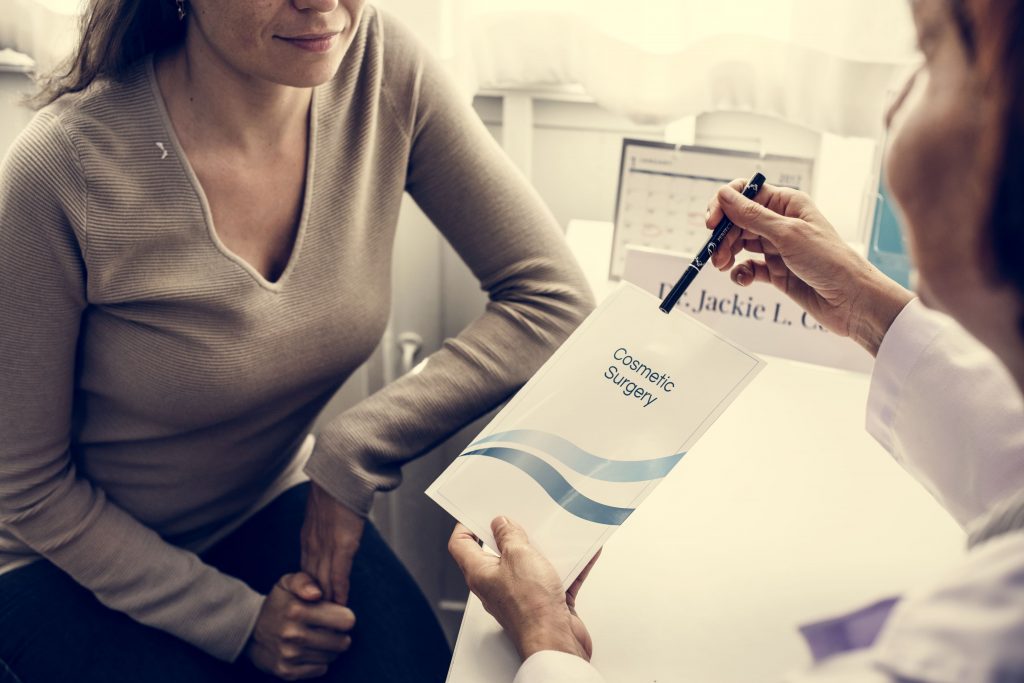 All Inclusive Breast Reduction Package in Turkey
You may wonder "Why is Turkey surgery cheaper?", or "What is the best country to have plastic surgery?".
Prices of cosmetic surgery in Turkey are lower because the employee's salaries, the cost of living and the value of Turkish Lira is low. Also, the medication costs are half as much in Turkey as they are in the UK. That is why so many patients travel to Turkey for plastic surgery abroad.
In the United Kingdom and Europe, breast reduction costs range from £4500 to £6500. You may think it is close to the price in Turkey, but it just covers treatment. The cost of the consultation and aftercare help will range from £400 to £800 in the UK.
Breast reduction costs in Turkey are about £2900 and it is an all inclusive breast reduction package in Turkey. It covers all you will need, including surgery, hospital stays, all tests and examinations, consultation, lodging, and VIP airport/hotel transfers.
Labor and operational costs account for the difference in price. In addition, Turkey and Europe have different currencies. As a result, cosmetic surgeons in Turkey perform a large number of boob work. They have a lot of experience and get the best results when it comes to breast reduction. So, you should not hesitate that cheapest means low quality work, it is the exact opposite.
Breast Reduction Surgery Recovery in Turkey
After the treatment, drains are used to avoid bleeding. Two days after the operation, the drains are removed. You can go to your hotel after spending one night in the hospital due to anesthesia.
You can comfortably cope with discomfort when you are in a hospital environment. The pain can be easily managed with the medications prescribed by the surgeon. A special bra is worn during the process. This bra should be worn for the first three weeks before the wounds have healed. Patients will start wearing their own bra after three weeks.
Your breast reduction recovery journey in Turkey will not be too long because you will be discharged from the hospital the next day. Also, you can go back to work after 10 days.