Should I Get a Nose Job in Turkey? (Rhinoplasty)
Should I Get a Nose Job in Turkey? (Rhinoplasty)
Is it Safe to Get a Nose Job in Turkey?
Turkey is one of the top five countries in the health tourism sector, according to Bookinghealth.com. Every year, an increasing number of visitors select Turkey as their health and care destination and nose job in Turkey. The Turkish government is constantly upgrading its health-care system; one of its objectives for 2023 is to draw over 2 million health visitors, generating $ 20 billion in revenue. Turkey, of course, has made considerable progress in this field. Turkish hospitals now see over one million foreign patients per year. This demonstrates that Turkey is taking significant strides to improve its healthcare system by attracting more visitors from abroad. This pattern seems to be persisting.
Why does Turkey have the potential to be the best health tourism destination?
The health tourism industry was identified as one of the most lucrative tourism industries to draw visitors at the turn of the millennium; the global income of this industry is expected to be one hundred billion dollars, resulting in a huge and breathtaking rivalry between countries to attract health tourists. The cost of tourism is a drawback for most nations, but it is a positive for Turkey. Turkish medical costs are much smaller than those in Western Europe and the United States. Turkey's emergency facilities, on the other hand, are on par with those provided by the world's most sophisticated medical centers. Furthermore, in order to draw more overseas customers, the Turkish Ministry of Health offers extra services and discounts to international clients.
Another factor worth mentioning is that Turkey is one of the most important tourist destinations in the world, with increased tourism and healthcare facilities for international tourists. Turkey, for example, has state-of-the-art hotels and accommodations, as well as up-to-date public transportation facilities and everything else a visitor needs.
As a result, Turkey is an ideal tourist destination, especially for health tourism.
What is Rhinoplasty, Nose Job in Turkey?
Rhinoplasty, also known as a nose work, is a surgical procedure that reshapes the nasal skeleton and changes the underlying structures to strengthen the appearance and function of the nose. Some patients have nasal surgery in Turkey to achieve a balance between their nose and the rest of their facial features, while others choose to breathe more clearly and calmly. The approaches to a nose job in Turkey are prepared by the surgeon depending on the patient's needs and preferences, as therapeutic job surgery necessitates a mixture of surgical procedure and high-quality treatment.
Types of Nose Job- Surgery in Turkey
The rhinoplasty surgeon in Turkey performs either practical or cosmetic plastic surgery when performing nose reshaping, which entails optimizing respiratory function or developing the morphology of the nose. These procedures are used by the surgeon to strengthen or change the anatomical divisions of the nose. Since each patient's nose is different, the procedure should be tailored to their specific needs. Depending on the variety of views and applications, these surgical operations are handled in one of two ways: open (external) or closed (endonasal).
To decide the most appropriate nose job surgery solution in Turkey, the nose job surgeon may evaluate the nasal dissection, personal features, and facial aesthetics.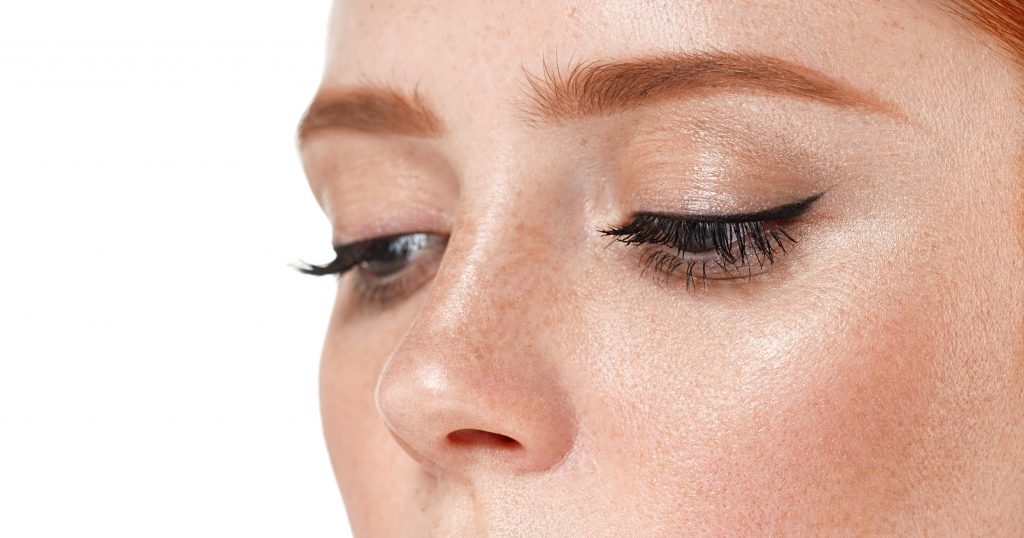 Closed Rhinoplasty in Turkey
Closed rhinoplasty in Turkey involves making incisions on the nasal layer in various places to gain access to various areas of the nose system. Since the incisions are made inside the nose, the nasal structure would not be exposed, limiting the surgeon's visibility. During closed rhinoplasty, plastic surgeons use an endoscope to improve point of view
Closed rhinoplasty is a procedure used by cosmetic surgeons to enhance respiratory difficulties caused by nasal anomalies such as nasal protrusions and asymmetrical nostrils. Furthermore, they can help people recover more quickly from a nose job in Turkey and reduce the appearance of their postoperative scars.
Opened Rhinoplasty in Turkey
The structural system of the nose is obtained by opening a minor incision from the attachment section between the nostrils during open rhinoplasty surgery in Turkey. The most important advantage of an open rhinoplasty procedure is that it allows the plastic surgeon to see components of the nasal arrangements more clearly. As a result, through performing open nose job surgery, different components in the nose bone and cartilage frame that contribute to nasal deformities such as scale, shape, or angle may be reshaped, resulting in facial continuity.
Who is the ideal patient for a rhinoplasty procedure in Turkey?
Since the majority of the nose system is made up of bony tissue, and bone development lasts until the end of puberty, the best choice for Rhinoplasty is anyone who has completed their bone formation. Otherwise, the nose can bend and deviate from the desired outcome as a result of bone tissue growth during the procedure.
What is the right age for rhinoplasty in Turkey?
As a consequence, doing Rhinoplasty until the age of 18 is strongly discouraged.
People who have breathing problems as a result of structural issues in the nose, as well as those who have had a broken nose as a result of an injury or who need a nose operation for medical purposes, may be applicants for a nose job in Tukey.
In Turkey, how much does rhinoplasty cost?
Rhinoplasty in Europe costs about 4,500 to 5,800 dollars, but just 2,800 dollars in Turkey (according to Istanbulsafemedical.com). This market disparity is due to disparities in current spending, labour costs, and currency exchange rates between Turkey and Europe and the United States. This is notwithstanding the fact that the standard of rhinoplasty in Turkey is comparable to that of the US and Europe. In Europe and the United States, Turkey has experienced and educated doctors who specialize at Rhinoplasty.
In this way, using Turkey as the location for Rhinoplasty will not only give you the perfect appearance, but it will also save you a lot of money. You will also enjoy one of the world's most important tourism destinations.