What Are the Price of a Hair Transplant in Serbia and the Best Hair Transplant Clinics
The thinning and baldness issue that affects people who are experiencing hair loss can be resolved naturally and permanently with hair transplantation. Hair transplantation is the microsurgical process of transferring healthy hair follicles to areas where hair follicles are inactive and hair loss is present. The patient's own healthy hair is added to the damaged area during hair transplantation.
Planning and execution of hair transplants are done entirely on an individual basis. Hair follicles resistant to shedding are gathered in the patient's nape area and transplanted into the channels created in the areas that are thinning or completely shedding during the hair transplantation procedure. The purpose is to provide a long-lasting, undetectable hairy appearance on the head in a natural manner. In reality, hair transplantation is a simple surgical procedure. This makes doing it in a hospital setting by qualified, experienced doctors and teams the safest option. The person's own hair is permanently restored through hair transplantation, appearing as though it had never been lost. Hair transplantation is done to comfortably restore a person's natural hair appearance using modern medical techniques.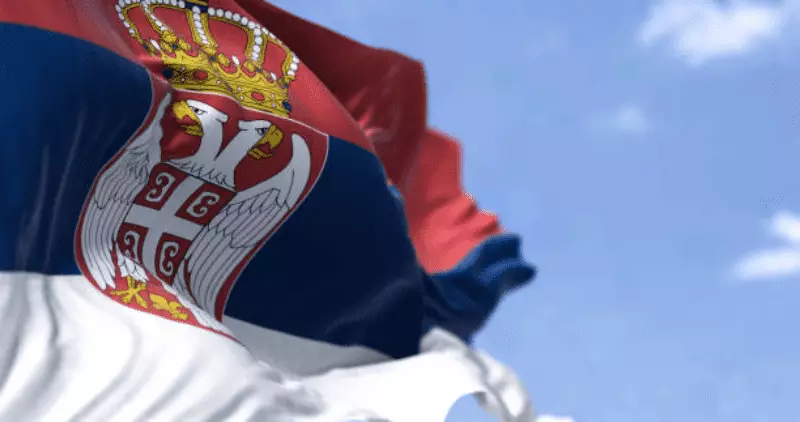 Why Is Our Hair Falling Out?
Genetics is one of the main factors in hair loss. Still, other factors like getting older, being poorly injured, or having a number of medical conditions can also contribute to it. Anyone with enough hair follicles in the donor area can undergo hair transplantation after being properly diagnosed under a doctor's supervision.
The transplantation technique can be used successfully to replace missing hair in all areas of the body, including the scalp and facial hair such as the mustache and beard.
Who Needs a Hair Transplant?
All people of any age who have experienced hair loss for a variety of reasons in men and women from the ages of 19 to 20 can undergo hair transplant surgery as long as they are healthy enough and have enough follicles in the donor area.
Do I Need a Hair Transplant
If you have completed your physical development,
If you do not have a physiological disease that prevents hair transplantation,
If there are enough suitable hair follicles in the donor area on your head,
If there is a suitable space in the area to be transplanted, you are a suitable candidate for hair transplantation.
Hair transplant operation is not only for male pattern hair loss; It is also successfully applied to local cavities, scars, burn scars, and surgical sutures that may occur as a result of various diseases.
Hair transplantation is also successfully applied in women. Considering the size of the bald area, especially in women, unshaven transplantation is also performed.
You can have a preliminary interview with our doctor as soon as possible and have a hair analysis.
Your doctor will tell you what you should pay attention to after hair transplantation.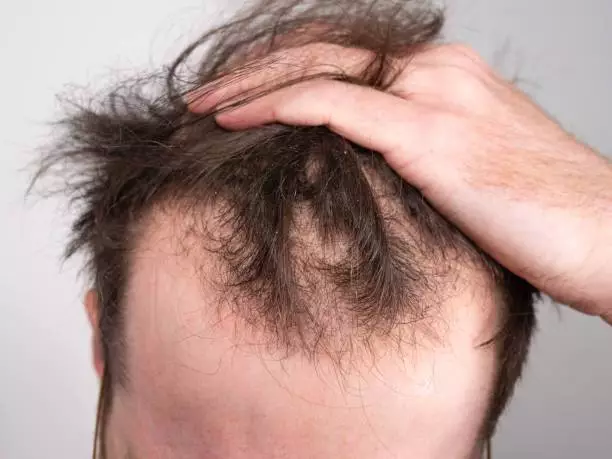 How to Do Hair Transplantation
Hair Transplantation is performed by a team of hair transplant doctors and nurses in a hospital environment, with operations lasting approximately 8-10 hours, by transplanting the hair follicles taken from the donor area of the person determined as the nape area to the predetermined bald area. Preparation for the operation in the hair transplant center consists of 5 basic stages.
1. Blood Test
Your blood is subjected to an extensive test for sugar level, Hepatitis B, C, and HIV viruses, blood clotting rate, and some other infections and viruses. Your blood values are carefully checked to see if there is an obstacle to hair transplantation. If no situation may pose a risk for the hair transplant operation, the preparation process for the operation continues.
2. Signing the Patient Consent Paper
Do not hesitate to ask your doctor questions about the operation. Ask your doctor any questions you have before the operation. Remember that you must fill in the information in this form completed correctly. Inform your doctor about the vitamins, aspirin, or whatever medications you take on the day of the operation or before.
3. Hair Transplant Planning
For hair transplantation planning, the doctor examines the density of the patient's donor area, the level of baldness, and the structure of the hair follicle. In addition, the most natural forehead line distance and shape are calculated by examining the facial structure of the patient to determine the anterior hairline in the best way. For hair transplantation to the forehead area, the front forehead line is determined together with the patient. When determining the front hairline, make sure that the opportunities provided by your donor area match your expectations. Rely on your doctor's recommendations for a natural look.
4. Shaving the Hair
Hair transplantation without shaving lengthens the operation process and makes the operation somewhat difficult. The ideal hair length required for the hair transplant operation is number 1 shaved hair follicles. Number 1 cut hair length is the most ideal length, especially for graft collection with a micromotor. This makes the collection process very easy and prevents damage to the surrounding hair follicles during the collection of hair follicles.
5. Taking the Patient to the Operating Room
Hair transplantation operations are long-term operations that last between 48-10 hours, the patient who is placed on a stretcher in the operation room will spend this period under local anesthesia and awake. However, in this process, the patient, who will not feel any pain or pain thanks to local anesthesia, can sleep, listen to music, and watch television with the approval of the doctor. The patient, who will be hungry during the hair transplant operation, can eat a light meal that will not disturb him when the operation is interrupted.
Hair transplant operations are performed under local anesthesia. Since local anesthesia creates a local numbness, the patient is awake and completely awake during the operation.
6. Collection of Grafts
During the collection of grafts, which is the first and most basic stage of hair transplantation, the hair follicles in the nape area are loosened one by one by a manual punch or micromotor method.
7. Preparation of Collected Grafts for Transplantation
The preparation of the collected grafts for sowing consists of two basic stages. These; extraction of grafts and preservation of hair follicles.
8. Opening Channels
Channel opening is the most important step in hair transplantation that affects naturalness. Before starting the canal opening process, local anesthesia is also applied to the area to be planted so that pain or pain is not felt.
9. Placement of Hair Roots
In the first stage, the hair follicles were collected, in the second stage they were separated, and in the third stage, the channels were opened. In the fourth and final stage, the hair follicles kept in a cold environment are placed in the opened channels. After the hair follicles are placed, the operation is completed. Although the duration of this process varies according to the number of hair follicles to be transplanted, it can take about 3-4 hours. After the hair roots are placed, the planted area is left open.
After the hair transplant operation, the patient does not need to stay in the hair transplant center. After the operation, the patient can rest at home. It should be preferred to have a person with the patient when he/she returns home since he/she stays in the operation for a long time. Performing the duties of the patient correctly after hair transplantation will help your hair grow healthier.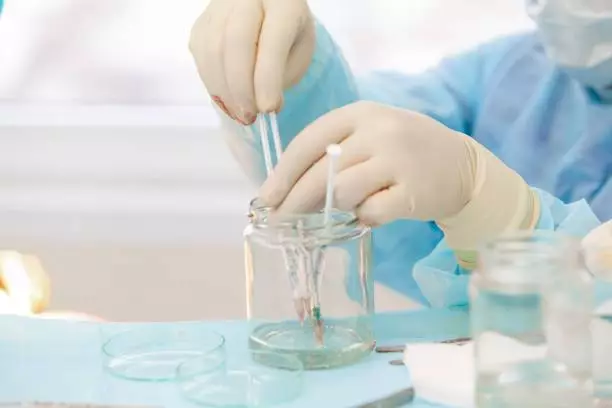 What are Hair Transplantation techniques?
(FUT) Hair Transplantation Treatment: (Follicular Unit Transplantation)
It involves taking a thin strip of the hairy skin between the two ears and separating the roots (graft) under a microscope. Since the invention of the FUE technique, this method is no longer employed or is no longer the preferred method. Because it leaves a scar in the donor area and fewer roots can be extracted than desired. This method involves using a scalpel and stitching the area where the hair roots are removed; the scar is then visible after the hair is short-shaved. Following hair transplantation, newly implanted hair does not shed again.
The most important thing to remember before and after hair transplantation is that each patient is unique, and all evaluations should be tailored to the patient. You can easily return to your normal life in a few days because the procedure is performed under the influence of local anesthesia in a hospital setting. We do not use the FUT technique in our Estetik International clinics because we prefer innovative hair transplantation techniques and place a high value on our patients' comfort.
(FUE) Hair Transplantation Treatment: ( Follicular Unit Extraction )
The Sapphire FUE procedure uses real sapphire ore to open the channels in the area where hair transplantation will be performed rather than steel points. In the planting area, sapphire tips instead of steel tips allow for the opening of smaller, smoother, and denser microchannels. To reduce tissue distortion and crusting, the channels are micro-opened. Because of this, the scalp heals quickly and there are no noticeable scars after treatment.
The microchannels created by sapphire tips allow the hair follicles to be planted in the direction of their normal growth. With this procedure, patients who are experiencing hair loss can have natural hair that matches their hair perfectly.
Recovery time is short
Processed with sapphire tips
More frequent hair transplants
The healing process is comfortable
Less tissue damage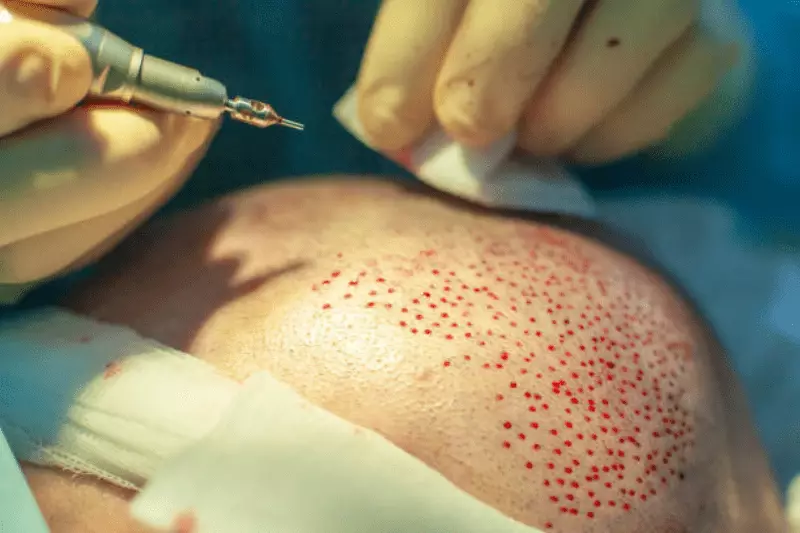 Where is Serbia?
The Capital of Serbia, which is currently in the process of rising in the European Union: is Belgrade. Belgrade, the European metropolis in the heart of the Balkans, is a unique blend of two different worlds, east, and west. Also known as the Berlin of the Balkans, this city is also the city with the best perspective view in Europe!
Thanks to its strategic location at the confluence of the Saba and Danube rivers, this city had to bear the burden of thousands of years of wars. Although wars always bring destruction, it has been instrumental in meeting many cultures in this place. Hosting hundreds of thousands of tourists from all over the world every year, Belgrade is one of the first destinations for those who plan to travel with its dynamic nightlife, historical texture, and of course cuisine.
Serbia is not a very hot country, especially since the winter months are quite harsh.
Therefore, the best time to visit the country is between April and October.
Places to visit in Serbia; – Kalemegdan,- Knez Mihailova Street,- Nikola Tesla Museum,- Saint Sava Cathedral,- Stone Square,- St. Mark's Church,- National Museum of Serbia
How Is Hair Transplant in Serbia
With its services and clinics specialized in hair, beard, mustache, eyebrow, and eyelash transplantation, as aesthetic surgery and dentistry, Serbia continues its practices, especially in the capital city of Belgrade.
Serbia is a country that can be preferred for hair transplantation treatment with its professional doctor staff and friendly staff, with the most modern medical equipment and fully equipped operating rooms in a pleasant area.
It is a country that develops itself in hair transplantation operations by constantly following innovations to offer only the best solutions in the fight against baldness and aesthetic problems of its patients, according to the latest methods and in accordance with following world standards.
Serbia generally markets and applies hair transplantation practices to their patients on their websites, which they take as an example, and they have Turkish quality hair transplantation in Turkey, which is known as the capital of the world in hair transplantation.
How Much Does a Hair Transplant Cost in Serbia?
Cellular therapy (1500€)
PRP (500€)
Mesotherapy (80€)
FUE per 1000 grafts (2000-3000€)
BHT (per graft 4€)
Eyebrows (800-1500€)
Moustache and beard (1500-4000€).

In Which Country Can I Find the Cheapest and Best Hair Transplant?
You should travel to a foreign nation where this procedure is best practiced if you want to have a hair transplant. The treatment for hair transplants shouldn't be left to chance. Choose a nation where hair transplant procedures are frequently discussed if you want to have successful hair transplant surgeries. You don't speak like a foreigner in this country.
Men's and women's hair transplants, as well as treatments for eyebrow, beard, mustache, and body hair transplants, are all thought to be a big deal in Turkey! The most effective hair transplant procedures are provided in this nation, where you can arrange for your treatment. Because even if the treatments are effective everywhere, it will take some time before you start to benefit, and you don't want to be late, do you?
A few months after planting, the finished product will be visible. What if the transplants continue to seem absurd and incorrect over time? Just too much risk exists. Even if you think the treatments are having an effect, you might experience anxiety as opposed to joy as your hair grows. They might take a different route or move erratically. Get therapy in a good nation with a solid track record if you want to avoid going through all of this.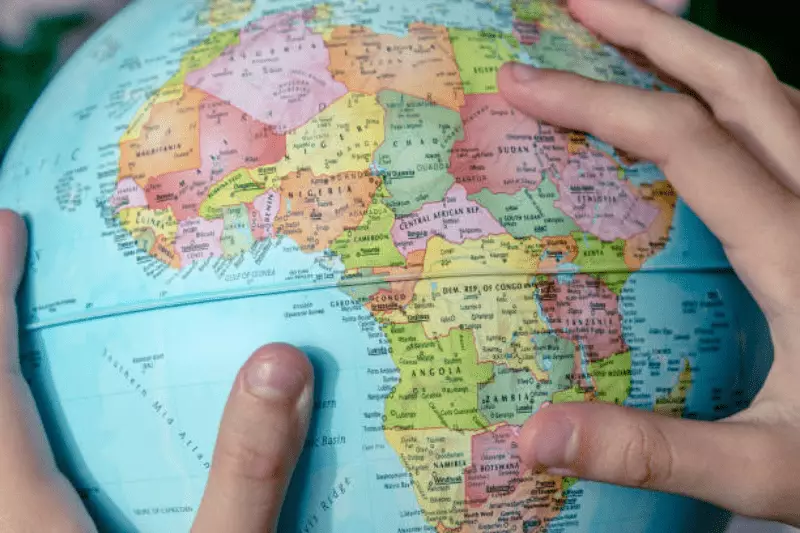 Why Should I Choose Turkey for a Hair Transplant?
First Quality Treatments In Turkey
The materials used in hair transplant procedures in Turkey are of the highest quality. The tools and products used are both of the highest calibers. This ensures that the client won't feel any pain while receiving treatment and that the therapy is successful. All of the equipment used in hair transplant procedures in Turkey is state-of-the-art. As a result, the patient's transplanted hair is complicated to lose after therapy. Age is another factor that makes it possible for people to get hair transplant procedures in Turkey.
Hygienic Treatments In Turkey
Another factor that affects the results of hair transplant procedures is hygiene. Turkey's clinics and hospitals are at the highest level of cleanliness due to the Covid-19 virus, which the entire world is fighting. Cleanliness is also essential for the therapy to be effective and to prevent infection. Your right to sanitary treatment at the best clinics in Turkey. Despite the procedure's success, keep in mind that even a minor infection can cause the transplanted hair to fall out and make the procedure uncomfortable.
Experienced Surgeons In Turkey
The high success rate of procedures carried out by experienced surgeons is probably something you can guess. If you are receiving care in Turkey, you can get treatment from doctors who are highly skilled and knowledgeable in hair transplantation. Turkey is a popular destination for patients seeking hair transplants, so the medical professionals there has a wealth of knowledge in their field. This suggests that you will be working with a surgeon who can successfully treat the patient in the event of an unforeseen problem. The doctor and the patient should, however, be able to communicate easily. The hospitals that CureBooking partners with are experienced in caring for patients who are visiting from abroad.
This implies that communication between the patient and the doctor is simple.
Hair Transplant Treatment Price In Turkey
In Turkey, as we said before, medical care is available at relatively reasonable costs. Compare with other countries to discover how they differ. Alternatively, you can review the countries and prices charted below and decide for yourself. Although Turkey's costs are generally very reasonable, with CureBooking we offer medical care with the best price guarantee.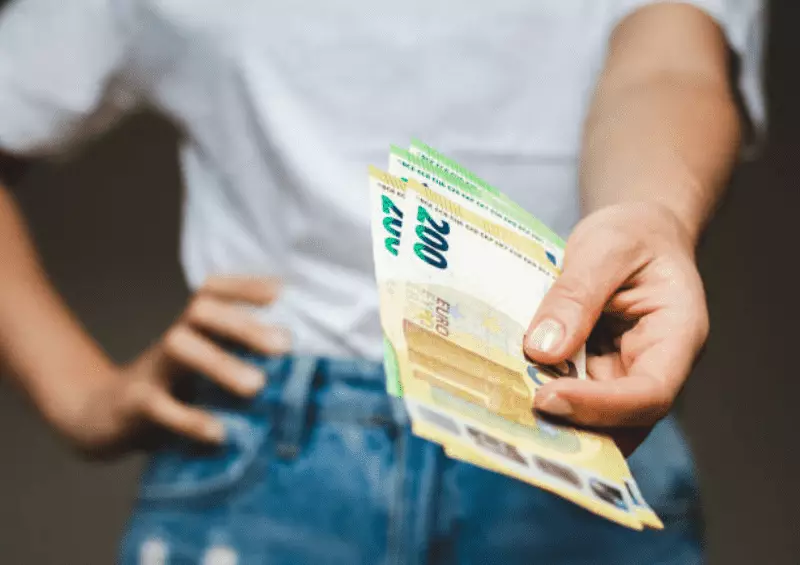 How Much Is the Cost of Hair Transplant in Turkey
Our hair transplant specialists at CureBooking offer Turkey's most effective hair transplant treatments using the most modern and popular hair transplant technique, the FUE procedure.
The FUE (Follicular Unit Extraction) technique is preferred by CureBooking Clinics surgeons in Turkey because it is the most effective and does not require scalpels, staples, or stitches during the procedure suffers the least pain during recovery, and leaves no scars. and heal faster.
Hair transplantation is an optional medical procedure. As a result, it was chosen as a cosmetic procedure. This prevents insurance companies from paying for hair transplant procedures. Private insurance
should be used to cover hair transplant treatments. In this case, patients travel abroad for hair transplant treatments within the scope of health tourism.
Turkey is the preferred destination for the best hair transplant treatment. Since hair transplant treatments have some risks, patients should be sure that they receive quality care. In addition, it is very important to get cheap hair transplant treatment, as it is a treatment that requires special payment. Hair transplant treatments in Turkey are very affordable. CureBooking hair transplant treatments' special prices start at an average of 1,450 €.
You can also have a lovely holiday on the same days while having a hair transplant in Turkey. As CureBooking, you can benefit from our 24/7 free consultancy service for detailed information about this package treatment, which we know from our valued guests.
What Is a Hair Transplant All-Inclusive Package in Turkey?
For the past 20 years, patients from the United States, Europe, and England have made Turkey their preferred location for hair restoration.
All-inclusive hair transplant packages are available at accredited hospitals and clinics in Turkey and ensure that patients receive high-quality care at reasonable costs. These transparent packages make travel planning easy as there are no additional charges.
Turkish all-inclusive hair transplant packages are only one-third of the price of similar services abroad.
Hair transplantation can be costly because the procedure requires the latest technologies and cutting-edge equipment, and a skilled surgeon requires the latest technologies and cutting-edge equipment, and an experienced surgeon, hair transplantation can be costly. However, countries like Turkey meet all these requirements at affordable prices.
Health facilities in Turkey stand out by offering all-inclusive hair transplant packages. These packages have no hidden fees and almost all treatment-related costs are covered. This helps patients determine if they can afford to travel to Turkey.
Transport procedure: All basic medical supplies, including anesthesia, are included in the package price. The price is expressed as the number of grafts per set, such as 4000+, so the patient will be charged less if they require 4000 or more grafts.
Transfer – At the airport, the patient will be met by a medical representative as soon as he arrives in Turkey. They will facilitate the patient's travel within the city, to the hotel and clinic.
Accommodation – The package includes accommodation, meals and beverages at a five-star hotel.
Interpreter services – Hospitals and clinics provide patients with a medical representative who speaks their native language.
Many of the world's best surgeons perform all our hair procedures in reputable, accredited hospitals in Turkey. At CureBooking we are proud to offer affordable FUE hair transplantation so that our patients can get the most out of their treatment and leave with great results even after one year.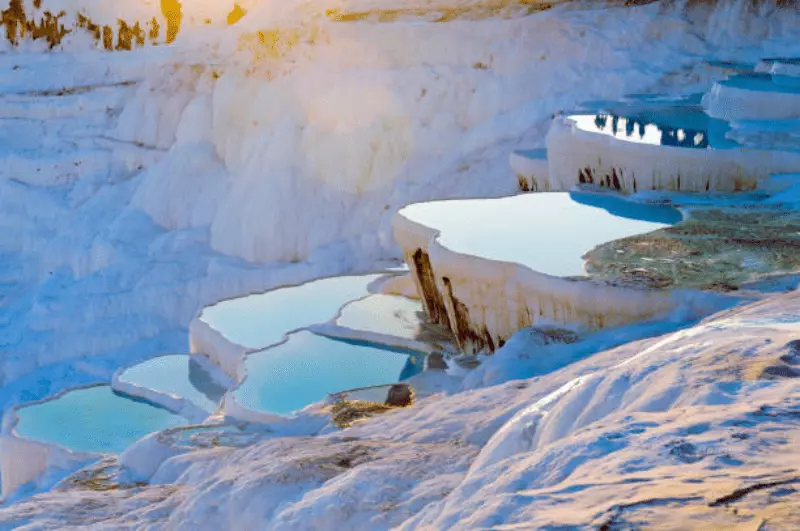 How Much Does a Hair Transplant Cost in Some Countries in Europe?
In a hair transplant procedure, the cost is equally important to success. This can change things dramatically. In light of this, it is very important to choose the country with the best hair transplant. If you do any research on hair transplant operations, you will discover how expensive beauty treatments are. Some countries think it's just a joke! The price differences are so wide that if you don't research hard enough, you can pay the price. Fees will also be greatly affected by the country in which you choose to receive your treatments. If you are planning to be treated in a country such as Germany or England, it would be wiser to give up on this subject as soon as possible.
Average costs are €5,700 in Germany, €6,500 in the UK, €5,950 in Spain, and €5,300 in Poland. In circumstances when each graft is charged for, the price of a 4000 graft hair transplant may range from € 6000 to € 14000.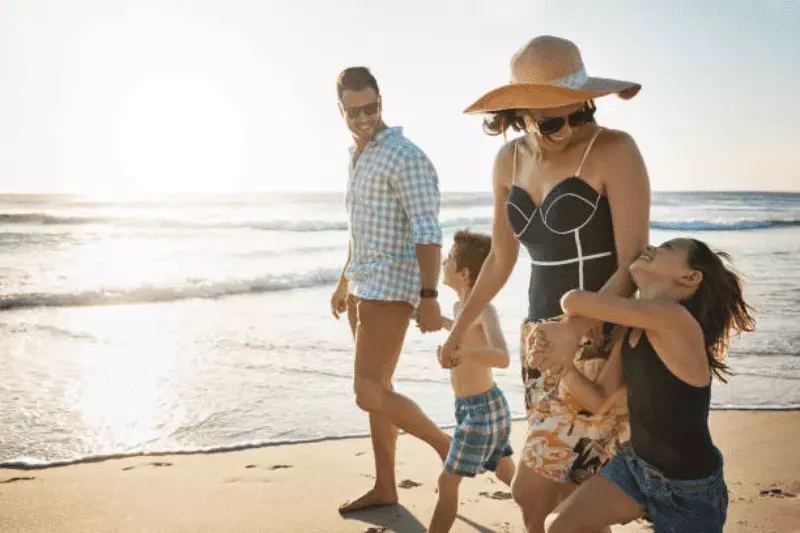 Why Is Hair Transplant Cheap in Turkey?
The number of Hair Transplantation Clinics is high in Turkey: The high number of Hair Transplantation clinics creates competition. To attract foreign patients, clinics offer the best prices so that they can be patients' choice.
Exchange Rate Extremely High: The extremely high exchange rate in Turkey causes foreign patients to pay extremely good prices for even the best treatments. As of 27.06.2022 in Turkey, 1 euro is 16.70 TL. This is a factor that turns the purchasing power of foreigners from different countries into an advantage in Turkey.
Low cost of living: Turkey has a lower cost of living compared to other countries. In fact, the last two factors significantly reduce the price of not only treatments but also accommodation, transportation,and other basic needs in Turkey. So your extra expenses will at least be included in your treatment fee.
Servis for After-Care in Turkey
In addition to providing you with the necessary medical assistance while you are still in Turkey, our post-procedure care programs continue to serve up to one year after you leave Turkey. Your dedicated host will check with you frequently to ensure that the healing process is progressing as well as possible because we take pride in ensuring that each of our patients is completely satisfied with the results of the procedure. If you have any problems during this time, your dedicated server CureBooking will be ready to assist you live 24/7.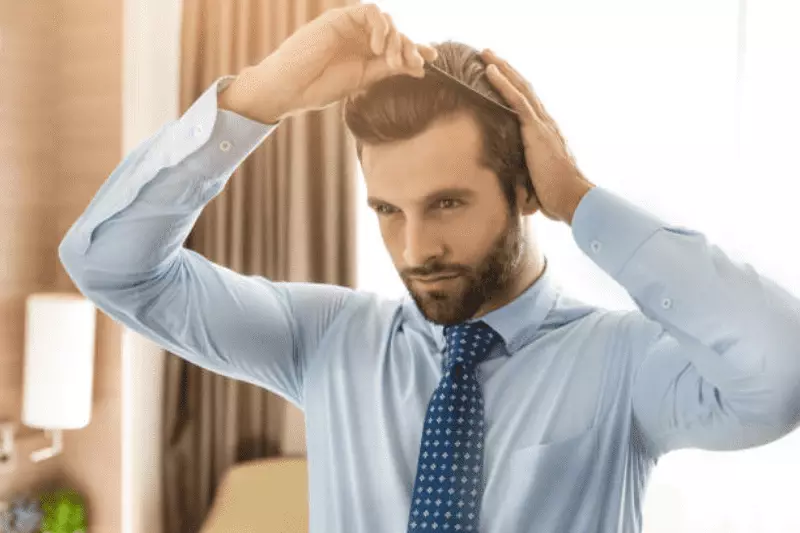 Why CureBooking?
**Best price guarantee. We always guarantee to give you the best price.
**You will never encounter hidden payments. (Never hidden cost)
**Free VIP Transfers (from Airport – Hotel to –Clinic )
**Our Package's prices include accommodation.
WE PROVIDE ALL SERVICES RELATED TO HAIR TRANSPLANTS. WITH THE LATEST TECHNOLOGICAL INSTRUMENTS, THE LATEST TECHNIQUES, AND OUR VERY ETHICAL AND EXPERIENCED TEAM, OUR PHOTOGRAPHER TO REACH QUALITY SERVICE AT AFFORDABLE PRICES IN STERILE ENVIRONMENTS, IN PLUS HOSPITALS, AND IN THE OPERATING ROOM OF CLINICS. WOULD YOU LIKE TO REMEMBER US BEAUTIFULLY AT EVERY LOOK IN THE MIRROR? WE WOULD LOVE TO… WE INVITE YOU TO OUR CUREBOOKING WEBSITE TO SEE SUCCESSFUL HAIR SAMPLES WE HAVE MADE, TO MEET WITH OUR PREVIOUS SAMPLES, AND FOR A FREE HAIR ANALYSIS, TO REMEMBER GOOD AND TO BE REMEMBERED FOR YEARS.
Discover a World of High-Quality Medical Care with CureBooking!
Are you seeking high-quality medical treatments at affordable prices? Look no further than CureBooking! At CureBooking, we believe in bringing the best healthcare services from around the globe, right at your fingertips. Our mission is to make premium healthcare accessible, convenient, and affordable for everyone.
What sets CureBooking apart?
Quality:
Our wide network comprises world-renowned doctors, specialists, and medical institutions, ensuring you receive top-tier care every time.
Transparency:
With us, there are no hidden costs or surprise bills. We provide a clear outline of all treatment costs upfront.
Personalization:
Every patient is unique, so every treatment plan should be too. Our specialists design bespoke healthcare plans that cater to your specific needs.
Support:
From the moment you connect with us until your recovery, our team is committed to providing you with seamless, round-the-clock assistance. Whether you're looking for cosmetic surgery, dental procedures, IVF treatments, or hair transplantation, CureBooking can connect you with the best healthcare providers worldwide. Join the CureBooking family today and experience healthcare like never before. Your journey towards better health starts here! For more information contact our dedicated customer service team. We're more than happy to assist you! Start your health journey with CureBooking - your partner in global healthcare.
Gastric Sleeve Turkey
Hair Transplant Turkey
Hollywood Smile Turkey