Robotic Assisted Hip Replacement Surgery in Turkey
Hip Replacement Surgery with the Assistance of Robot in Turkey 
Robotic-assisted partial knee replacement surgery is also available in Turkey. This cutting-edge robotic-assisted surgical approach provides a minimally invasive treatment option for osteoarthritis in the middle stages. The damaged area of the knee is resurfaced during surgery, preserving the patient's healthy bone and surrounding tissue. The surgeon can make real-time alterations to implant location and placement using the computerized tracking system, which constantly monitors and updates the patient's anatomy.
Robotic-assisted technology is also used by surgeons to provide a minimally invasive total hip replacement option. This approach allows surgeons to better prepare the hip socket for implant alignment, which decreases issues including excessive joint wear, unequal leg length, and dislocation.
Hip Replacement Method for Patients Abroad
Osteoarthritis of the hip is a disorder in which the joint's cartilage wears down, causing discomfort and loss of function. We all want to be active for as long as possible, and hip replacement is the only method to treat severely worn-out hips and is a life-changing treatment.
We have a number of high-performing implants on hand, and it's becoming clear that placing the parts correctly enhances outcomes. Even for highly skilled surgeons, reproducing accurate implantation with standard procedures is difficult. The introduction of robotic-assisted orthopaedic technology is intended to assist surgeons in achieving the best possible results for each patient.
During hip replacement surgery, what happens?
Our doctor removes diseased cartilage and bone during a hip replacement treatment in Turkey and replaces it with synthetic implant materials that are designed to mimic a moving hip joint. The femoral head at the top of the thigh bone is removed and replaced with a stainless-steel stem with a ceramic ball that runs down the thigh bone. The hip socket is replaced by a metal cup lined with durable polyethylene that develops into the bone. Even in younger, active patients, this form of hip replacement has a fair probability of lasting more than 20 years.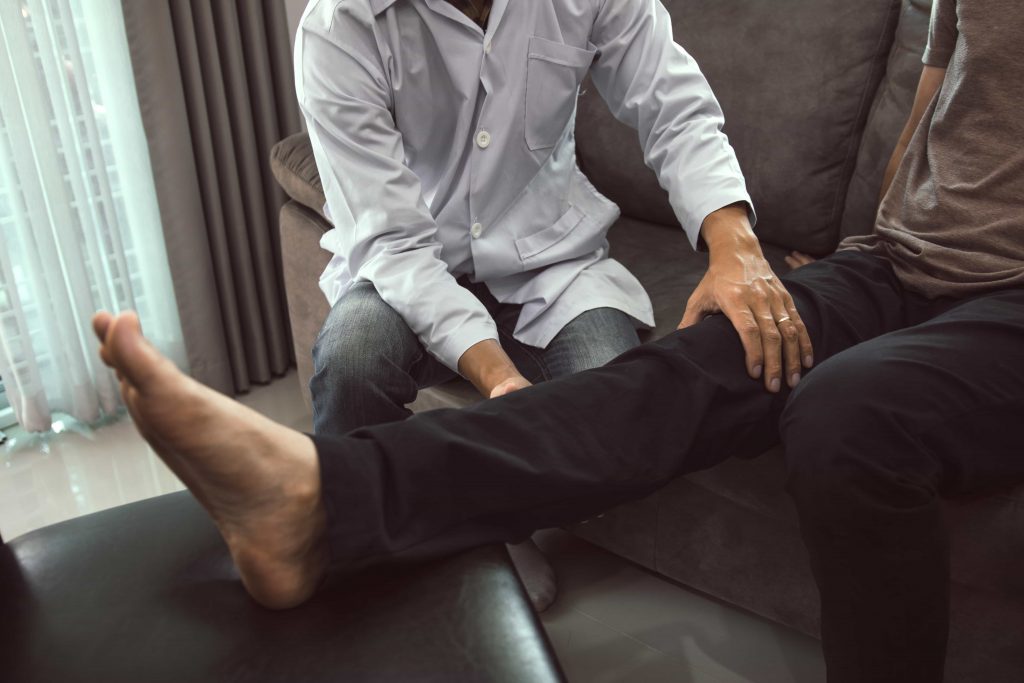 During a Robotic-Arm Assisted Hip Replacement, what happens?
Robotic-Arm Assisted Surgery in Turkey does not replace the surgeon; rather, it allows them to provide a more individualized surgical treatment. Prior to surgery, each treatment can be painstakingly planned and a 3D model created based on the patient's individual diagnosis and anatomy.
A CT scan of the patient's joint is obtained first, which creates a 3D representation of your unique anatomy. This is then entered into the Mako program, which generates a preoperative plan that focuses on the implant's position and selecting the best implant size to mimic the patient's anatomy.
The surgeon can make adjustments if necessary, but having a pre-defined area with precise limits ensures that the hip implant is placed accurately and reliably, giving the highest possibility of a successful outcome. There is rising evidence that Mako assisted surgery results in considerably more accurate component positioning and, as a result, better functional outcomes for patients.
Our doctors have already completed over 100 robotic aided hip cases with great results, making him a seasoned pro in this field. Future technological advancements will allow for even more patient-specific implantation and improved results.
Possibility of a quicker recovery by Robotic Hip Replacement
When compared to traditional operations, robotic-assisted surgery offers the potential to speed up recuperation. It also provides for a more personalized, one-on-one approach.
"What the robot allows us to do is take into consideration the patient's individual anatomy, soft tissue structure, and tailor the procedure to their own needs," says the doctor. "We might leave someone who is very bowlegged a bit bowlegged. This enables us to place the knee in a way that is gentler on their soft tissue."
Robotic-assisted procedures provide hope for more successful hip and knee replacements by allowing surgeons to tailor joint replacement surgery to each patient's unique anatomy.
Contact us to get more information about the cost of robotic hip replacement in Turkey.