How and Where to Get Cheap Dental Veneers in Antalya, Turkey? Costs of Veneers
Low-Cost Dental Veneers in Antalya
Low-cost dental veneers in Antalya may give you a whole new look. While veneers are one of the easiest ways to repair the appearance of broken or crooked teeth, the cost of the procedure at home deters many individuals. However, if you look at the costs at our Turkish clinics, you could find it more inexpensive than you expect.
What Are the Dental Veneers Costs in Antalya?
The table below compares the cost of dental veneers in Antalya to the cost in your home county. You may save up to 85% on each veneer, as you can see. In fact, for the price of one veneer at home, you may repair a row of teeth with veneers in Antalya!
Emax Veneers Cost Antalya– It starts from 290 euros.
Zirconium Veneers Cost Antalya– It starts from 175 euros.
Will Dental Veneers in Antalya Be Beneficial to Me?
Dental veneers are a type of cosmetic dentistry procedure that may help you fix a variety of cosmetic issues with your teeth. While the procedure has no influence on your oral health, you must have a healthy mouth and teeth before getting veneers; otherwise, the treatment may not be successful. If your teeth are decayed, the veneers will have a hard time keeping in place, resulting in money wasted if they fall off.
Veneers may be a suitable option if your dental health is good. The front of the problematic tooth (or teeth) can be covered with dental veneers, changing it into a white, straight, and well-formed tooth.
Veneers can thus be used to fix teeth that are deformed, chipped, cracked, or discolored.
Uneven smiles can also be corrected with veneers, eliminating the need for time-consuming and painful orthodontic treatment. While braces are not uncommon in adults, they are more commonly used to treat teens, and as an adult, you may feel self-conscious wearing them. Simply by placing a row of veneers on the top front teeth that show when you smile, you may have a straight smile in days rather than years.
You may wonder where to get cheap veneers in Antalya, Cure Booking is here for you. We are trying to provide you with cheap veneer packages in Antalya by the best dentists.
What is the Dental Veneer Procedure? How much time will it take?
Unless you choose for "same-day veneers in Antalya" (see below), the procedure usually necessitates two visits to the dentist:
1st Visit: Examination, Treatment Planning, and Teeth Preparation: Your treatment objectives will be addressed at your initial appointment to the dentist, and the dentist will examine your mouth and teeth, as well as perform any other necessary diagnostic testing, such as x-rays. If you are a good candidate for the procedure, the following step is to prepare any teeth that will be veneered.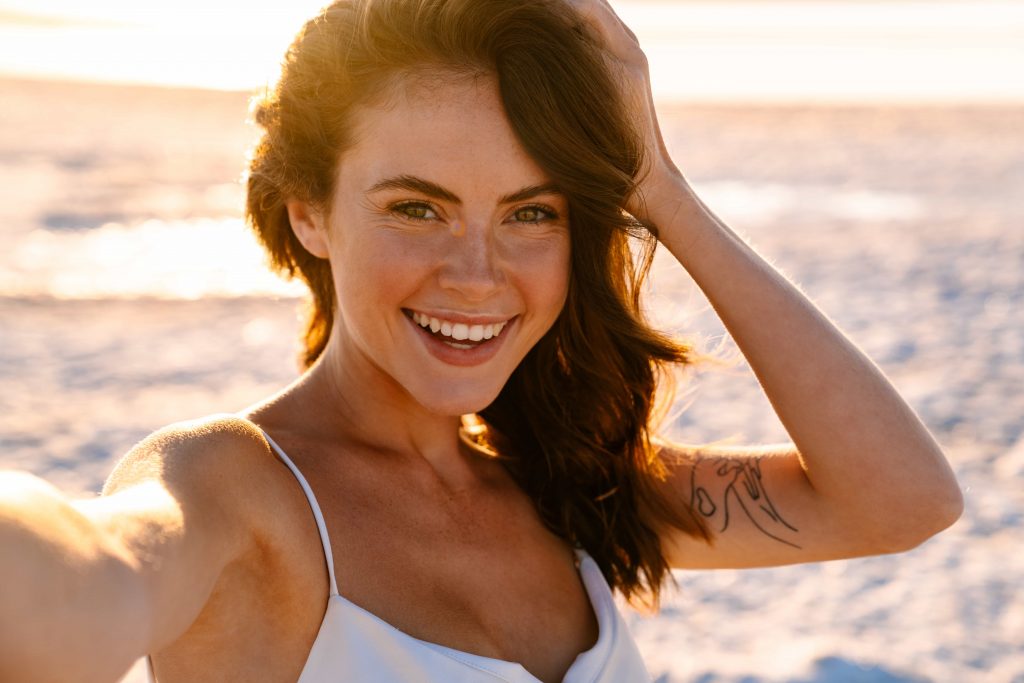 A little piece of enamel is taken from the front of the tooth where the veneer is to be connected in order for the veneers to sit flush with your other teeth. After that, imprints of your tooth will be taken and transported to a laboratory where your veneer will be custom fit.
Once your dentist gets the veneers from the lab, another appointment will be scheduled to have them fitted (typically, a few days).
2nd Visit: Veneer Repair: The procedure for affixing veneers to your teeth is quite simple. Each veneer is bonded to its tooth using a unique light-activated adhesive. Each veneer is firmly fastened in a matter of seconds, and they are immediately effective.
Veneers in a Day in Antalya
You might be able to receive your veneers in only one visit to the dentist if your dental clinic provides CAD/CAM (computer-aided design/computer-aided manufacturing). Your teeth can be prepped, and instead of taking impressions, the dentist will use a camera to create digital photos of your mouth that will be displayed on a computer screen. The veneers may be designed on the screen in front of you using special software, and if you and the dentist are pleased with them, they can be transmitted to an onsite milling machine, which creates your veneers while you wait. Once they're finished, the dentist may attach them to your teeth and you're good to go.
Why is Antalya a good place for dental tourists to get veneers?
Dental tourism in Antalya is growing increasingly popular. International patients receive high-quality dental care from Turkish dentists. They have had extensive training and are well-versed in all aspects of dentistry. Clinics that cater to foreign patients are often contemporary, with the most up-to-date diagnostic and therapeutic technology to ensure accurate diagnoses and consistent treatment outcomes.
Our background investigations involve onsite visits and research of legal and criminal records, among other things. We also verify dental credentials and professional memberships, which can be seen under each clinic's listing, along with actual patient reviews, clinic pictures, maps, and pricing. While no dental procedure can ever be guaranteed 100 percent, making sure the information we collect about our providers is accurate offers you a leg up on finding dental care you can trust.
Contact us to get more information about the costs of getting veneers in Antalya.