Cost of Orthopedic Surgeries in Turkey: Affordable Prices
Orthopedic Surgery Clinics and Hospitals in Turkey

Orthopedics is a medical specialty that focuses on the human bones and muscles. While we generally connect orthopedic treatments with sports orthopedics, this is not the primary emphasis of an orthopedics specialist in Turkey. The term orthopedics was coined from the Greek words ortho (correct) and paidion (child) to represent a branch of medicine that focuses on correcting children's posture. However, the definition of orthopedics has changed throughout time.
There are a variety of circumstances that need a trip to an orthopedic clinic. Sports injuries, such as knee injuries needing knee replacement or arthroscopic knee surgery, are the most common. Additionally, orthopedics experts deal with spine disorders in both children and adults, such as scoliosis – a visit to an orthopedics pediatrician is typically caused by improper seating habits, whilst adults are usually affected by behind-the-desk work.
Clinic for Orthopedics in a Foreign Country, Turkey
It is unsurprising that, in the age of globalisation and increased interconnectedness between different areas of the world, a medical treatment has ceased to be a local hospital affair. Many patients are choosing foreign clinics for their procedures, particularly orthopedic surgery, due to low-cost flights and increased awareness of the surrounding globe. Millions of orthopedic patients, as well as individuals in need of other sorts of medical operations, go to locations like Spain, Hungary, India, or Turkey for so-called health or medical tourism. However, Turkey is the top country for medical tourism and known for its most affordable prices.
The reasons for this are straightforward and compelling. The cost of orthopedic surgery in a foreign country may be 2-3 times less than at a local orthopedic facility. Furthermore, visiting a health tourism location does not imply a reduction in quality, since many international Orthopedics clinics in Turkey are well-equipped and staffed with the greatest orthopedic doctors available.
Turkey's Orthopedics – Turkey is a bright star in the world of health tourism in general and orthopedics in particular. Turkey has demonstrated over the last decade that it has more qualities than only sandy beaches and ancient sites when it comes to luring international visitors. The cost of orthopedic surgery in Turkey is significantly lower than in other European nations, and the country's closeness makes it inexpensive to fly there and get knee replacement surgery. The quality of orthopedic treatments, on the other hand, is similar to European norms. We can also offer you an orthopedic surgery package in Turkey which includes flight tickets as well.
Common Orthopedic Procedures Abroad, in Turkey
People who want to seek good orthopedics overseas have a variety of orthopedic problems.
Knee Replacement – Patients requiring knee replacement surgery make up one of the most common categories of orthopedic patients traveling abroad. For example, the cost of knee replacement in Turkey is significantly lower than it is in the United States without sacrificing the quality of the medical treatment.
Arthroscopy – Arthroscopy is a cutting-edge medical treatment that does not require a lengthy recuperation period or the opening of the knee. Doctors may access the surgery site by a series of tiny cuts rather than one large cut thanks to the arthroscope, a device equipped with a camera and surgical instruments.
Many athletes love the arthroscopic operation as a result of this, and they can't wait to get back into the game. Arthroscopy is conducted at top-tier orthopedics clinics in Turkey and other medical tourism destinations, ensuring excellent outcomes at a lower cost.
Hip Replacement – Many people, especially the elderly, require hip replacement. In many nations, however, the cost of hip replacement surgery is prohibitively expensive for the typical person. At the same time, the cost of hip replacement in Turkey is significantly lower, which is why thousands of orthopedic patients visit this country each year.
Shoulder Replacement – Under the name "shoulder replacement" we understand the replacement of shoulder joints. This orthopedics surgery is a very common one among especially elder people who suffer from arthritis. Still, shoulder replacement surgery costs for many people are outrageously high and for this reason, they search for a more affordable alternative abroad. Shoulder replacement in Turkey is a reasonable alternative, having well-educated orthopedics surgeons in high-class orthopedics clinics.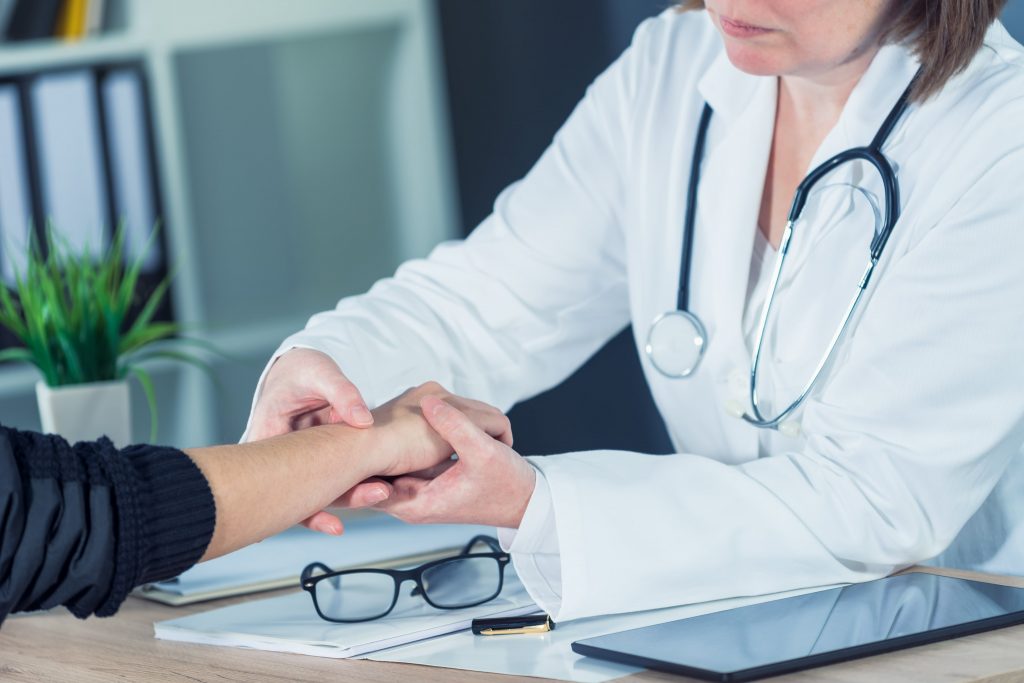 What is the Cost of Orthopedic Surgeries in Turkey?
Single Knee Replacement- Average Price in Turkey $9,000
Knee Arthroscopic Surgery- Average Price in Turkey $5200
Hip Replacement: Average Price in Turkey $10,000
Shoulder Replacement: Average Price in Turkey $6,600
Please, note that these are the average prices. You can get an affordable price of orthopedic surgeries in Turkey by contacting us.
Why Choose Orthopedic Surgery in Turkey?
Every year, a large number of people from the United States, the Middle East, and Europe go to Turkey for orthopedic surgeries.
The high-technology facilities of Turkey's leading hospitals, famous physicians, low treatment costs, and friendly hospitality cannot be underestimated.
There are so many JCI-accredited hospitals, many of which are affiliated with universities and research institutions. Patients may expect high-quality clinical treatment and exceptional patient service standards.
Aside from world-class hospitals, Turkey offers a wide range of lodging alternatives, from budget-friendly guest homes to luxury resorts. Many medical tourists combine their treatment in Turkey with a vacation and local sightseeing.
Turkey is a lovely country with a fascinating cultural and historical past. Around Istanbul, Izmir, Antalya and Kusadasi there are several natural and cultural tourist sites to view.
Factors That Affect the Cost of Orthopedic Surgery in Turkey
Orthopedic surgery in Turkey is a type of surgery that includes substantial changes to the body's structure. There are numerous aspects that must be considered in order for a surgery to be effective, and one of the most significant is the cost.
Because there are three sorts of orthopedic impairments, the type of surgery required is totally dependent on the type of impairment a patient has. As a result, orthopedists determine the sort of surgery required to improve the patient's quality of life.
The placement of implants is required when orthopedic surgery is undertaken to address spinal, hip, knee, or disc issues. As a result, the cost of orthopedic surgery in Turkey depends on the type of implant utilized.
Medical Condition: Prior to any operation, it is critical to ensure that the patient's key organs are in perfect working order. Before a surgery, the patient's heart rate, blood pressure, and other vital signs must be in order.
Pre-surgical Testing: Orthopedic surgery necessitates extensive MRI, CT, X-ray, and blood tests. Before the operation is carried out, the expenses are subjected to a thorough examination and inquiry.
Hospital Types:
– The price varies according to the kind of hospital: public or private, multispecialty or single-specialty, and so on.
– It also depends on whether you're having treatment in your native nation or in another one.
Age: – Age plays an important influence in every operation. – The more care you need as you become older, the more money it costs.
Prescription Drugs And Follow-Up Care:
– Because orthopedic surgery is a serious procedure, it needs adequate medicine and follow-up treatment.
– This increases the overall cost of surgery.
Contact us to get more information about orthopedic surgery costs in Turkey at the best prices.